News and Information
---
Correction on the report of Mr. Robert Hitchcock of Sunday 28 November 1999.
May 18, 2006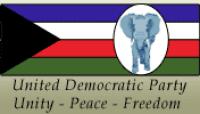 Correction on the report of Mr. Robert Hitchcock of Sunday 28 November 1999.

Introduction

On behalf of the Caprivian in exile and those at home, we wish to thank Ditshwanelo for having given us the report on refugee situation in Namibia and Botswana. We have gone through the document, after which we identified a multitude of mistakes, some of these mistakes seem to have been a result of misinformation and some a result of sheer ignorance. It is difficulty on our part to explain whether this ignorance is from the side of the author or from his source of information, because the way they do appear was not suppose to be the case.

We want to believe that the author's main source should be the government of Namibia, who can never give him the truth about the whole situation. However, in this document, we will try by all means using all sources at our disposal to correct all these mistakes. To start with we will map up all the mistakes paragraph by paragraph and explain their correct version and where possible references will be made to documents where this and that was found. After that, we will put our opinion on the matter.

Corrections.

1. Mistake number one is on the reading where it says "Region of Namibia and Northern Botswana". To us this means Caprivi belongs to both Namibia and Botswana, which is not the case. When this country "Caprivi Zipfel" was made a region was only in Namibia for Namibia and not for Botswana, which means that this heading should read as follows: Resources, Conflicts and Refugees in the Caprivi Zipfel region of Namibia, situated in the Northern part of Botswana.

2. According to the heading, the report focuses and deals with the Caprivi issues. We cannot understand how the Okavango region comes in; we have our own problems and conflicts over the resources, which led to our Exodus that we find ourselves as refugees in Botswana today.

After the August 2, 1999, incident hundreds of innocent Caprivians were arrested, assaulted tortured and detained in various Namibian prisons. Who were these people and where were they arrested? The Namibian government claims that, they arrested those who were fighting on the 2nd August 1999; this is far from the truth.

The truth of the matter is that all those who were arrested were either picked in their homes or work place respectively. They were assaulted and tortured in front of their families. Their homes were rain sacked and searched without warrants. Amnesty international report of March 2000 states that about 70% of those arrested were prisoners of conscience. People could argue that the Namibian security force acted in accordance with the state of emergency issued by Sam Nujoma.

It should be born in mind that a normal state of emergency is intended at normalizing an abnormal situation and usually calls for minimum force. Normally such state of emergency should maximize the interest of the citizens. In this case the opposite was true. The interest of the government was maximized. The US state Department report of 2000 records extra judicial killings. In this report a notable victim of this kind was Mr. Gilbert Simasiku a mentally impaired person who was shot at and killed in cold blood in the morning of the 2nd August 1999. Other examples were those of Dr. Ilonga of Katima Mulilo Hospital and James Chilunda Chibasi of Singalamwe area.

Many innocent Caprivians particularly members of the San community disappeared without trace. A practical example is that of Mr. Shorty Mautu who disappeared without trace. A notorious SWAPO agent who was stationed in Omega 1, by the name of Hamukoto made a tremendous contribution to the disappearances of many Barakwenas in that part of the country. The government did nothing, is this democracy, given the fact that SWAPO is the ruling party? Let it be stated here that all these violations of the rights of the people was not only restricted to the period of the state of emergency, it is something that still takes place to this day.

Caprivian prisoners in Namibia.

As stated above hundreds of innocent Caprivians were arrested, tortured and detained in the Grootfontein Central Prison. It should be born in mind that these poor Caprivians were placed under the care of the man who was regarded as "the butcher of Lubango" Solomon "Jesus" Hawala who was and still is the chief of defense force. The term butcher of Lubango speaks volume with regards to his role in the torture, murder and mysterious disappearances of ex-SWAPO detainees.

Given this track record and his negative reputation it comes as no surprise that Human Rights Organizations such as the National Society for Human Rights (NSHR) have recorded gross Human Rights violations carried out on these poor Caprivians, by the Namibian security forces. Not a single person in prison escaped their cruelty and brutality. In the fore going paragraphs mention was made of the invasion of people's homes are in direct contravention of the Namibian constitution and Article 5, 9 and 12, of The Universal Declaration of Human Rights.

These innocent Caprivians as stated earlier were subjected to severe torture so much that the majority of them sustained permanent scars and disabilities for example Mr. Geoffrey Kupuzo Mwilima former member of parliament, who sustained broken jaw, Mr. Martin S Chainda former HOD at Makanga sustained permanent scars in his back, Mr. Oscar Lupalezwi former police officer who died as result of torture, Mr. Dino Diaz education driver and Kester Kabunga former teacher at Makanga all sustained permanent scars. We would need volumes of paper if we were to list all the names of people and their injuries, it suffice to say each of these people's rights, from the rights to privacy were all violated. Worse still is the fact that the Namibian security forces decided to systematically eliminate all those who were detained in prisons.

These eliminations took different forms some were tortured and left to die as was the case with Oscar Lupalezwi and Brian Mushandikwe, while others died of food poisoning as was the case to Steven M Mamili, Sydney S Lisho and Flanany Ntelamo. What is disappointing is the fact that starting from the first victim Steven M Mamili former UDP secretary General who died on the 20th February 2000 to the latest victim Flanany Ntelamo in January 2006, the Namibian government never allowed any postmortem to be carried out on these people, if anything they only sent their own puppet Doctors who pronounced without undertaking any postmortem that they died of natural causes.

It was only after the relatives of the late Oscar Lupalezwi insisted on the body undergone a postmortem by an independent Doctor that it was revealed that he died as result of torture. This proved that most of the people who died ion the some manner as Oscar died also died as result of torture. Regarding food poisoning, the latest incident involving Fanny's death also reveals that he might have died as the a result of food poisoning, because the Doctor who was engaged stated that " there are possibilities that he might have died as a result of food poisoning".

However what is important is that under normal circumstances a government is meant to protect the lives of people whether citizens or foreigners as long as they are within the jurisdiction of that government. In the case of the Namibian government they chose to victimize both citizens and foreigners and yet the international Community still regards Namibia as a democratic state. We would like to be convinced by the international Community whether what has been stated above is really democracy? If this is the case then the term democracy needs to be redefined.

Caprivian detainees in Botswana

In our previous documents mention was made about these unfortunate Caprivians. In our first document we clearly indicated that it was and still not our intention to compromise the national security of the republic of Botswana. In our second document we made proposals on how their saga could be resolved. It is our conviction that these people are detained at the interest of the Namibian regime. This can be proven by the fact that the Namibian regime started claiming these Caprivians as far back as 1999.

They wanted them including the leadership to be extradited back to Namibia. However given the fact that the government of the republic of Botswana is a shining and vibrant democracy did not just except these extradition applications but allowed it to be challenged on basis the basis of their constitution in their own courts. In the high court at Lobatse on the 3rd December 2002 the judge who was presiding over the Caprivi extradition appeal case ruled in favor of the Caprivians.

The Namibian regime was not happy with this ruling to an extent that they sort the assistance of the court of appeal. Unfortunately for the Namibian regime they lost this appeal on the 27th July 2004. It is our belief that the reasons for these people detained were two folds, Firstly that the Namibian government felt threatened if these people could be released and so they pressurized the Botswana government to keep these people detained pending their relocation. Secondly the government of the republic of Botswana on their part was trying to do everything possible to protect their relationship with the Namibian regime.

Needless to say this was done at the expense of the Caprivians. Let us clear here however that we are not pointing a finger of accusation to the government of the republic of Botswana. We know they were and are doing what they are supposed to do as a government. Nonetheless given the time frame that they have taken in detention one wonder what justice is being done to these people or how long will the people have to wait for justice to come and where will it come from. It should be understood that justice delayed is justice denied.

We appreciate the fact that justice was done to them right through their court appearances. It is our belief that the republic of Botswana can still do more to help these people. We need somebody to convince us that the UNHCR in Botswana particularly the protection is doing enough to look for a country of resettlement for these people. Every time we approached him with this issue, he always gives us one answer and one answer only and that is "we are still waiting for Geneva to respond, the case is no more with us". We wonder how long it takes Jeneva to respond to a case like that, from 27th July 2004 after the court of appeal ruled in their favor to this day we are still meant to believe that Jeneva has not yet taken decision in this regard. This is where we call upon the government of republic of Botswana to do one of two things. To consider releasing these people so that they could be free within the borders of Botswana like all other refugees.

We understand that there is an element of national security, which must be considered in this process, but the duration of our stay in Botswana and the duration of their detention is a clear testimony of the fact that Caprivians have no intention of deliberately compromising the national security of Botswana. As a matter of fact it is our humble hope and desire to have unwavering support from the republic of Botswana as our host country. We would have no problem if in considering this request the host country would think of putting these people far from their border with Namibia if they cannot be taken to Gaborone or Dukwi camp, our interest is to see them released.

Let it be mentioned that we are not only referring to those in Francis town Detention Centre but to all Caprivians who are detained in Botswana. Another alternative would be for the republic of Botswana to pressurize the UNHCR into finding a country of relocation for these people. We are convinced that there are countries out there that are prepared to take them. As far as we are concerned, this statement that "Jeneva has not responded "is being used by UNHCR as a scapegoat to hide their reluctance in executing their duties.

Our stand point

All the above atrocities are a clear indication of the fact that the international community is misplacing their praises by referring to Namibia as a democratic state. There is nothing in the history of the Namibian regime that indicates that they could practice democracy. In fact the term democracy is very new in the Namibian terminology, in reality it was imposed upon them by the then president of the official opposition the current UDP President Mr. Mishake Muyongo in the constituent Assembly when they were drafting the Namibian Constitution. They were in a rush to rule, for that reason they decided not to Question whatever terminology was imposed upon them mainly because they were not going to adhere to them.

As far as we are concerned, Caprivians had the right to question their identity. They had the right to ask how they became Namibians since they were not involved. In so doing they were acting in accordance with the international instruments such as the International Covenant or Economic, Social and Cultural Rights, Article !, which says and we quote " All people have the right to self –determination. By virtue of that right they freely pursue determine their economic, social, and cultural development". Close quote. To support this African Charter on Human and People's Rights Article 20 states as follows and we quote "All people shall have the right to existence. They shall have the unquestionable and inalienable right to determine their political status and shall pursue their economic and social development according to the policy of they have freely chosen" close quote. Surprisingly Namibia as a country is supposed to be part of these international laws and so respect these accordingly. In fighting for the liberation of their motherland Caprivi, Caprivians committed no crime, which warranted such cruel and brutal torture and systematic as well as extra judicial murder perpetuated on them by the Namibian security forces.

To us these Caprivians are freedom fighters that want to liberate themselves from the oppression of the Namibian government. Everybody knows as well as we do that Namibians imposed their rule on the people of Caprivi. In his unpublished report the then Magistrate and native Commissioner of the Caprivi from 1939 to 1953 Major F.W.L Trollope makes two important statements namely that the Germans did not want the Caprivi for administrative purposes but as a passage way to the Zambezi River. By virtue of this statement Caprivi was never made part of South West Africa. From the above it has become clear that Namibians are illegally occupying the Caprivi. It therefore comes as no surprise that the Namibian regime acted they did. It is typical of all dictatorships to try and pacify the people by resorting to violence means. In terms of the Constitution Act, section 38 (5) Act no 39 of 1968; all Namibian laws including their Constitution do not apply to the Caprivi. The fact that the Namibian Parliament repealed this Act in 1999 does not help them in any way because we do not recognize it for two major reasons. Firstly no Caprivians other than SWAPO puppets and spies were involved in this repeal. Secondly this repeal was done after Caprivians has started questioning of their being part of Namibia and that Caprivians has been force into exile by the said regime. if we can look at Namibia's actions for example harassing innocent people, arbitrary arresting, detaining and torturing them as well as systematic and brutally murdering them. We draw only one conclusion and that is that these are actions done by dictatorships. Given their reputation we have no doubt in our minds that Namibia is a dictatorial government, which runs parallel to their own Constitution.

By repealing Article 38 (5) as mentioned above the Namibian government was directly admitting that the Caprivi was never, is never and shall never be part of Namibia, which means the presence of Namibians in the Caprivi and forcefully making their laws applicable to the Caprivi is tantamount to the invasion of the territorial integrity of the CAPRIVI and its people. Arresting, torturing and detaining innocent CAPRIVIANS let alone murdering them and charging them with treason not to mention detaining them in a foreign country is something that is beyond our understanding. Hence a crime Namibia has to answer, to the Caprivian people.


United Democratic Party (UDP)
Unified Voice for the Liberation of Caprivi Zipfel


BULELA SICABA SIUTWE - KO MUSA BONI LWA BONA -KO MUSA UTWE LWA UTWA

Source: www.caprivifreedom.com
Support Caprivi Freedom
Fill out the form below to become a member of this site and receive our regular newsletter.