News and Information
---
Voluntary Repatriation
March 30, 2005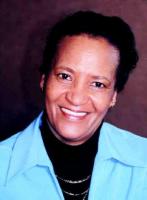 2005-03-30

Namibian High Commissioner to Botswana, There-sia Samaria.
Tripartite Talks Plan Return of Refugees in Botswana

By Chrispin Inambao
WINDHOEK
PREVIOUSLY stalled efforts to repatriate over a thousand Nami-bians still holed up at a refugee camp in neighbouring Botswana were suddenly revived yesterday when senior officials from the two countries and from the UNHCR met in Gabo-rone.
Several efforts have been made in the past for the voluntary repatriation of hundreds of Namibians who fled to Botswana prior to the secessionist uprising and after August 02, 1999 on grounds that they were being persecuted in the aftermath of the rebellion.
Some of the Namibians who previously held relatively decent jobs before their flight to Botswana are said to have taken menial forms of employment such as farm labour and cattle-herding in areas close to the refugee camp.
In a statement availed to New Era yesterday, Private Secretary to Botswana President Festus Mogae, Jeff Ramsay confirmed yesterday's meeting that also involved the United Nations High Commission for Refugees (UNHCR).
Namibian High Commissioner to Botswana Theresia Samaria led the Namibian delegation, which included Caprivi Regional Governor Bernard Sibalatani, while their counterparts included Tuelonyana Ditlhabi Oliphant, the Permanent Secretary, Political Affairs. The last time the officials met was some two years ago.
The last time the officials were supposed to meet was in the period between July and October last year, following some talks involving members of the Botswana/Namibia Joint Commission meeting on security and defence held in Gantsi, Botswana.
After a successful signing of the tripartite agreement in March 2002, a total of 1 011 Namibians were voluntarily returned to Namibia in August and October 2002.
At the meeting Oliphant said,"It was expected that the remaining group, totalling nearly 1 200, would be afforded the same opportunity to voluntarily return home in 2003 and 2004. However, due to circumstances beyond our control it was not to be."
One of the major setbacks was the "low registration" of refugees who volunteered to come back to Namibia, where a treason trial is currently underway to try some of the key figures implicated in the Caprivi uprising that left several people dead in August 1999.
Oliphant said the tripartite Commission "in its wisdom" proposed ways and means of facilitating and speeding up the process but this did not bear positive results.
"It will be important for the Commission to take stock of some of these experiences and use them as lessons for the future," said the senior official.
Yesterday's meeting that took place at the behest of the three parties was aimed at mapping out a strategy on how those who are home-sick could be assisted to make a swift, safe and dignified return back to their motherland.
It was noted that although no large number of Namibian refugees have registered for repatriation since the last exercise, a considerable number "have been making inquiries both verbally and in writing" on how they could be repatriated.
Unfortunately, most of them were advised to wait to be processed under the ambit of the tripartite agreement, though positively it was also noted that the clearance of 29 Namibians who registered for voluntary repatriation will "act as a boost for the exercise as well as the morale of those who have been waiting for a long time to go back home".
Officials acknowledged that they have lost time and that some of the refugees have also lost their patience and it was suggested that it is thus important to be innovative within the realm of Botswana's law and international obligations to find a durable solution to this pending problem. Yesterday's meeting deliberated on the settlement of the refugees as this has an impact on voluntary repatriation, as well as "on the morale and well-being of (Namibian) refugees in general".
Source: www.newera.com.na
http://www.newera.com.na/page.php?id=25
Support Caprivi Freedom
Fill out the form below to become a member of this site and receive our regular newsletter.