News and Information
---
"SHOOT TO KILL, NO MORE ARREST CAPRIVI CONCERNED GROUP (CCG)" POLICE INSPECTOR NDEITUNGA.
October 3, 2018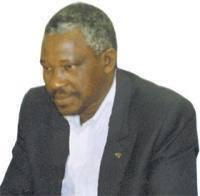 28 September 2018

"SHOOT TO KILL, NO MORE ARREST CAPRIVI CONCERNED GROUP (CCG)" POLICE INSPECTOR NDEITUNGA.

The alleged threats to shoot and kill Caprivi Concerned (CCG) members and all supporters; including all Caprivians who are advocating for peaceful solution to mollify the bitter political expedition that Namibia thinks to bottle up; is an act of terrorism and lawlessness portrayed by inspector general and his masters.

It is a revealed secret meeting Police Inspector General Sebastian Ndeitunga held at Chinchimane Khuta and other traditional Centre's recently where he is alleged to have threatened the traditional authorities to pronounce and deject CCG activities in the Caprivi Strip.

Caprivi Concerned Group is a peaceful pressure group speaking on behalf of the entire Caprivian people, whose rights are blatantly violated by the Namibian Government.

At the said secrete meetings, the SWAPO political gadget inspector general gave a stern warning to the traditional leaders to inform their subjects that, this time around they will not arrest but shoot to kill all those who will be suspected to advocate for peaceful solution to the Caprivi political issue.

SWAPO Government is unaccustomed in universal peace principles and lack political maturity in resolving political issues in peaceful way. Any political challenge, the SWAPO Government face, they resort to anger, as a result, they start threatening, torture and kill instead of solving the problem in a peaceful way. It is an old trend, coming with such mentality from bush war.

Such are acts of fear, cowardice and political emptiness, because they cannot stand the ground to defend what they say in a logical and factual manner. They still believe that political conflicts should only be resolved by the barrel of a gun, failing to understand that Namibia did not get independence by fighting.

That is why they butchered many people in exile in the name of spy; it is quite embarrassing that for 28 years after establishing a Government, is still adamant and fails to account for people who died in exile.
SWAPO Government has failed to surrender the mass grave where Chainda, Tungulu and many other Caprivians they killed and buried in 1999 in an independent Namibia.
The National police and security agents were not suppose to be used as tools to solve political failures of the Government.

Caprivian people shall never succumb to threats

It must be clearly stated that no amount of threats, torture, intimidation or killing Caprivians that shall stop the living, to query the Namibia's illegal occupation of the Caprivi Strip. Caprivi is not part of Namibia, a logical fact based on true history of the Caprivi. Those who argue on this matter, I long stated that let them open a public debate and see how they will fall short of facts.

I know that among Caprivians there are those who might be opposed to the independent Caprivi, not because of their will, or maybe because of the truth in their argument but because, they are intimidated, and as a result of fear they are now slaves without choice.

Traditional leaders should desist from politics

Traditional leaders have lost respect in the society and within their subjects because they have allowed SWAPO to divide them, they should realize that though themselves have been cheated to make public statements or bought affiliation party Cards publicly, their subjects remains with choice to decide for their political parties.
SWAPO tactics of divide and rule has found its roots in the Caprivi because of poverty. Caprivians are scavenging for development and due to poverty they compete for the best good boy to SWAPO for survival.
It is the reason they point arrows at themselves, betray their own blood and sell their brothers and sisters so that they are trusted.

The following is true in the Caprivi Strip:

1. Caprivi records the highest HIV prevalent compared to other parts in Namibia.
2. Caprivi the most poorest and remotest in terms of development
3. Caprivi is recorded among the lowest schools in passing rate, down from the top three categories before independence.
4. Due to poverty, Caprivi is ranking high in pouching and crime.
5. Due to poverty Caprivi is considered the most tribalists compared to other parts of Namibia.
6. Due to poverty Katima Mulilo Town Council is topping as the most corrupt Town Council compared to other Town Councils of Namibia.
7. Due to SWAPO Government negligence, Katima Mulilo hospital is under utilized, as a result, Caprivian patients travel hundred kilometers just for miner healthy cases. Etc.

This heinous political chicanery must be exposed by all traditional leaders and not allow themselves to be cheated.

Caprivi shall be free, there is no question about that, it is only a matter of time. Colonizers of the Caprivi must be embarrassed of their acts. They will not kill all the Caprivians to put the Caprivi issue to rest.

I call for all the Caprivians to stand united as Man, Women and Children including the older ones, to save our Caprivi from foreigners. Let us look back in our tracks and correct the mess; time is now, tomorrow is too far, because we will not raise people from the dead once they go. Those who left us we will always miss them.
In conclusion I say, Caprivians get united and remove the snake in your house before it bites all of you. English people say, you can choose a friend but you can't choose a family member. Let us stop betraying ourselves on account of good-boy, because good –boys are used and dumped at later stage.

Forward Ever Backward Never

For Caprivi I live, for Caprivi I die.

Mishake Muyongo
United Democratic Party (UDP)
President






Source: United Democratic Party (UDP)
Support Caprivi Freedom
Fill out the form below to become a member of this site and receive our regular newsletter.