News and Information
---
Namibian prisons a new Lubango death hole for the Caprivians.
November 13, 2017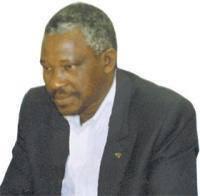 Namibian prisons a new Lubango death hole for the Caprivians.

It is absurd and a cowardly attack on the innocent Caprivian people by Swapo Government of Namibia. It is a cruel and silent attack aimed to eliminate all the Caprivians who happens to be in the hands of Namibia.
The records go up to 28 Caprivians who have been killed or murdered silently under unspecified illnesses which has devoured so many Caprivians in detention before they could be found guilty of the so called alleged crimes thought to have been committed.
Albius Liseli is one of the people currently who is likely to succumb to the poison mixed with their meals while in prison.

What has been discovered by the victims themselves in their meals is the human waste and cement product; many experienced abdominal persistent pain and those who had gone through operations were found with hard cement stones in their bellies.
With all such revelations nothing was done in terms of private investigation for such a heinous inhumane acts.

Swapo led government has taken such advantage to do all evil thoughts one can think about on top of the Caprivian people.
Namibia should be reminded that this will never and never go unrecorded in the Caprivi and world history.
Namibia should be taught to respect international instruments, protect human lives and respect other people.

The international Community is quietly observing either with contentment or lack of information or deliberately to let Namibia to do what ever they wants to do on top of the Caprivian people.
Many Caprivians who happens to be in the Namibian prisons were inhumanly cruel tortured to the point of permanently disabled before they could be brought before any Court of law, after such heavy torture, they were denied or could not be given access to the proper medical facilities which could attend to them properly.
As a matter of fact, due to torture they went through and lack of such services many continue to lose their lives even after being released from prison, in case of those who were not found guilty after 17 years in prison.

It is quite unfortunate that the Caprivians rights are being violated daily, right to life as documented in the international instruments remains a white elephant if the monitors of such instruments do not actively follow up such reports as submitted by local Human rights organizations.

I would like to implore UN human rights Council, Amnesty international, World Council of Churches, US State Department and International Committee of Juris to now pay a critical attention to the Namibia's violations of the Caprivian rights.

Caprivians are humans like all others and do not deserve to be enslaved, oppressed and illtreated like not human beings. Namibia's tactics of hypocrisy (everything is well in Namibia) while stepping on the necks of Caprivians should be condemned and be punished by international Courts.

Albius Liseli and Geoffrey Mwilima are in serious life threatening conditions while in Prison. Namibia is happy to have them dead than alive as said by former President Sam Nujoma after August attack.

Since that statement was issued, there is no record where it was retracted, no reconciliation and no dialogue was done; between the Caprivians and the Namibian government; that is why it remains deadly dangerous to every Caprivian who repatriated from exile and those in the Namibian prisons currently.

The implementation of the order to shoot and kill still stands, that is why in the case of Geoffrey Mwilima advocated by Namrights and sympathizes is played down just by Prison Correctional Services officers saying he does not qualify to be released under sick parole, which is infact not suppose to be decided by Prison department but by the President.

It is now or never, to be let or try is better than no attempt. UN has an obligation to conclude the Caprivi matter, Namibia has been given ample time and opportunity to bring the Caprivi political matter to a logical conclusion as they claimed that it is a domestic issue.

What has been described as an internal issue has cost more Caprivian lives, and silently aimed to wipe out all Caprivians.

It is paramount to note that the Caprivi issue is not a domestic issue as claimed by Namibia, it is an international issue as Caprivi is demarcated by the international boundaries that makes it distinct and separate Country that must be decolonized and free.

Caprivi is, was and will not be part of Namibia.

Let all Caprivians rise and condemn Namibia's cruelty on the Caprivian people.
Let us all join hands in strength in this last hour to demand the removal of the illegal occupants, the Namibian Government from our Country.

Let us rise above fear for our freedom.

Let us rise for our freedom. For Caprivi we live and for Caprivi we die.

Now is time!

Forward Ever Backward Never

Mishake Muyongo
United Democratic Party (UDP)
President
Source: United Democratic Party (UDP)
Support Caprivi Freedom
Fill out the form below to become a member of this site and receive our regular newsletter.