News and Information
---
CAPRIVI STRIP CASE A HUMAN RIGHTS ISSUE AND NOT A HUMAN WRONG.
August 2, 2016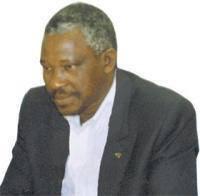 CAPRIVI STRIP CASE A HUMAN RIGHTS ISSUE AND NOT A HUMAN WRONG.

It is fundamentally a universal understanding and my belief that realizing human rights is the essential first step to building just societies. When people are empowered to pursue their own destinies and have a voice in shaping solutions to problems they experience, they are better equipped to overcome poverty, live with dignity and transform their lives and that of others.

As the authentic representatives of all Caprivians, I say August 2nd is a very important day to all the inhabitants of the territory. It is a day to be commemorated every year for many suffered and lost their loved ones for the cause of liberty and freedom of our motherland. The Caprivi Strip. It is a day to remember our heroes and heroines whose blood shall water our freedom. They didnít die in vain, but so that you and I live to see the Caprivi Strip independent.

It is not a mistake that we are in exile fighting for freedom but it is a human right for a people oppressed to seek self-determination and independence. I say that Caprivians are not Namibians and boldly say so because no one can challenge me on the subject including the SWAPO government of Namibia currently oppressing us. Following the Caprivi Stripís history; the living history depict that from time immemorial it was Lewanika in Barotseland, Mamili in Linyandi (Caprivi Strip), and Khama in Botswana

The saying that little education is dangerous is not only true but relevant to people like Ndeitunga (Chief of Police in Namibia) and many others in their political party SWAPO. It was people like him (Ndeitunga) who murdered Caprivians in SWAPO exile, August2, 1999, and want to do so now after failing in their tracks to extinguish the only setlight disputing the jurisdiction of government of Namibia in the Caprivi Strip.

To say that the only heroes in the Caprivi Strip are the late Brenden Simbwae and late Greenwel Matongo is an under-statement; many people like late Lyaboloma, Masisda; Kulibabika, and others who hands were amputed are but some of the heroes deserving recognition as well. Ndeitunga has blood in his hands, Sampofu has blood in his hands because the two were former Caprivian assassins in SWAPO exile. They terrorized and killed many people and wants to use the same trend they once used to terrorize a pressure group (CCG).

To say that Caprivi Concerned Group (CCG), a human rights pressure group is a terrorist group is not only false but something that deserves to be addressed by the international community. Caprivians are in the Namibian prisons and are not treated fairly. Many who were imprisoned were found not guilty and released but still the Namibian government fail to compensate them for torturing and imprisoning them for sixteen (16+) years. CCG like Nangoloís Nam Rights have and still are pressuring SWAPO government to come to the table with UDP and release Caprivians in prisons for they know that Caprivians are not Namibians.

I say we have never been Namibians and shall never become such. SWAPO government have been grabbing land and all resources Caprivians call their own. SWAPO has changed constituencies in the Caprivi to suite their political interests. They use threats and force to intimidate the people of the Caprivi; it is SWAPO government that have become the terrorists in the Caprivi Strip and not Muyongo or the CCG.

Public resources including community holes belongs to the public, they do not belong to SWAPO. The trend of criticizing Muyongo and CCG as the source of all the bad ills in the Caprivi Strip as purported by the governor of Caprivi and echoed by Ndeitunga must stop. It is SWAPO that uses divide and rule in the Caprivi Strip making the two tribes to fight one another while at the same time killing the locals and depleting Caprivi resources.

I am aware that the SWAPO government and people from Ovamboland have been cutting trees to deforestating Western Caprivi, the similar way they nearly put trees to extinction in their own land, Ovamboland. They are killing animals and extracting natural resources for purposes of personal enrichment. You see, the fauna and flora in the Caprivi Strip soil is for Caprivians and not Ovambos to benefit and destroy what is left.

On the other hand, political parties in every country come and go out of power but the State remains there forever. SWAPO happens to be a political party and not a State. I say in this world no one is above the law including the President of a particular country. Some people have the audacity to claim that they were elected into office, who elected governors in Namibia? They all are political appointees who were handpicked by the President. In such circumstance, they are accountable to the President and not to the people they are oppressing.

I had in the past indicated that no oppression, amount of force, threats shall deter us from fighting for our freedom. SWAPO government know it as well as we do that rational people sit around the table if and when they face disputes with one another. It is unwise to wait for external force to pressure you to find resolve in a dispute that affects and disintegrate the country.

Forward Ever, Backward Ever!!!

Mishake Muyongo
President
United Democratic Party (UDP)


Source: United Democratic Party (UDP)
Support Caprivi Freedom
Fill out the form below to become a member of this site and receive our regular newsletter.