News and Information
---
WHY CAPRIVIANS SHOULD NOT WRESTLE ONE ANOTHER BUT UNITE AGAINST FOREIGN ENEMIES.
June 25, 2016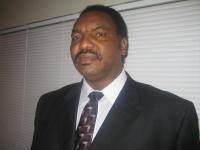 WHY CAPRIVIANS SHOULD NOT WRESTLE ONE ANOTHER BUT UNITE AGAINST FOREIGN ENEMIES.

Sometimes it is better to delay a response than never. First, we all know that when two bull elephants fight it is the grass that suffers. At the same time, Caprivi Strip is too big a territory for all who inhabit in it to try harmoniously solve their internal ills. Whilst it is not wise for Caprivians in exile to clean the dirty linen at home, some of the remarks from home leave us no option but to come in and respectful put the record straight.

In Mr. Muhongo Mutwa (a self proclaimed Prince of the Basubia tribe)'s article of last May month "secessionists are doomed to fail", the man put across words he believes is the truth about the true Prince, freedom fighter, and leader of the Caprivian Nation, honorable Mishake Muyongo regarding the late Benden Simbwae"s arrest and what he did before and after his return from SWAPO exile.

Who is Muhongo Mutwa (Muraliswani)? All the people of the Caprivi Strip know him as a prodigal son whose father could not really be the late Chief Moraliswani. If he wants to know more on this subject he should find out from his tribesmen why they couldn't fully support his motives to topple Chief Kisco. Mr. Mutwa Muhongo went in exile but came back from there with no pride as he never got any promotion to lead people. In Namibia he is retired pensioner with nothing to show off as his contribution to SWAPO or CANU.

To call a spade by its name, if the Late Chief Muraliswani was indeed his father; here is one of his favorite lines as was protracted from the Caprivi declaration meeting which was chaired by the then Minister of local and regional government Dr. Libertine Amadila while the late George Lisho was the interpreter in Katima Mulilo "Haiba ni cenga ni homa". So, like father like son; all he put in that newspaper was not only false, unfounded, but also baseless.

This is why we say all he said was and is but blatant lies; your historical claims about the Caprivi history dating back from 1400 is false and does not match the facts of how events took place before and after SWAPO exile. Second, now that Mr. Mutwa has opened the Pandora box by talking about the late first president of CANU's demise, he needs to raise his hand and ask the Almighty to help him. For those who want to know the truth, truth is always bitter to swallow but it is nothing but the whole truth. Chief Muraliswani was not from a Chieftaincy' family tree, just like his predecessors Chika Matondo and Mubusisi, they were handpicked by the colonizers to become leaders of the Masubia tribe. The late Chief Muraliswani himself was a guard at Winela whose job was to write names of people who were selected to go do mining that time.

Interestingly, the apartheid regime then just like SWAPO government selected or using his language "handpicked" his father to become leader of the Subia tribe. At that time the sitting Ngambela was Munihanhango and/or khuta secretary was the Late Spencer Lifumbela; when the late CANU first president introduced the idea of seeking independence of the Caprivi Strip, and there by seeking tribal khuta's blessing, God forbid, his late father had this to say to the late CANU president: "Mwine cisi Muyongo wina hi?". Those who were in attendance could tell that his late father was not pleased that Mr. Simbwae if allowed to go ahead with the idea, he could be more powerful that the Chief himself.

Since he is starving for information about the late CANU first president's demise it is our pleasure to educate him. It was not honorable Muyongo who reported about CANU activities but like the Namibian government, the South African Apartheid regime had their intelligence apparatus and mechanism through which they sorted those whom they classified as terrorists. But know this that after the late's arrest and detention in Namibia information has it that he was brought back in the Caprivi and it was his father when he was asked by the regime in power then "what to do with him and the Chief said, do anything you want done to him" and the end result was they killed him.

You see, the following persons (Former Police Officers) Messers Chindo, Mowa, Matali, Mbeha Lopa, and many others could attest to the fact that the late Brenden Simbwae was arrested and killed by the South African Police. But interestingly, it was your father Chief Moraliswani who washed his hands on him and told the apartheid regime to do whatever they wanted about him. Had he (Chief) by then said release him maybe he still could be walking the streets of Katima Mulilo today. Now, you might have heard the saying that "a son can be crucified for his father's work or deeds". So, being the heir and living son of the late Chief Moraliswani, the death of the late CANU first president is on your head and it's up to the people of the Caprivi Strip to decide your fate.

It is also common knowledge that great minds focus on issues and simple minds focus on people. The self-proclaimed Prince knows that our territory is a boiling pot today because individuals in the Caprivi Strip make use of SWAPO to destabilize peace and unity Caprivians need right now. Why not think rationally and turn the clock to talk about peace building and freedom of all Caprivians. The apartheid regime was there in the Caprivi Strip but not anymore, SWAPO is there today but when their turn to leave the territory shall come it will be us Caprivians sorting our own affairs. So, chengela mukwetu.

UDP Bulela Sicaba Sa Utwa.

Chrispin Mutoiwa
UDP Secretary For Information
Mutcrio@yahoo.com
Source: United Democratic Party -(UDP)
Support Caprivi Freedom
Fill out the form below to become a member of this site and receive our regular newsletter.