News and Information
---
GOVERNMENT OF NAMIBIA'S "ILLEGAL FORCED OCCUPATION OF THE CAPRIVI STRIP" A CRIME AGAINST HUMANITY.
April 29, 2016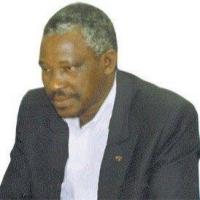 GOVERNMENT OF NAMIBIA'S "ILLEGAL FORCED OCCUPATION OF THE CAPRIVI STRIP" A CRIME AGAINST HUMANITY.

It is high time that African governments should be held accountable for the crimes perpetrated against their fellow countrymen and minorities. I say that, Namibia must be one of those countries to face the International Court of Justice because of the atrocities and other crimes they committed in the Caprivi Strip. For SWAPO to deliberately hold hostage the people of Caprivi Strip and those from Namibia is a crime against humanity. For Caprivians and Namibians to let SWAPO hold them hostage over an issue that needs a political round table solution is a mockery to their intelligence.

We all know that the Caprivi Strip case could easily find a lasting solution, but Nujoma and his cronies keep dragging it up for political gains and interests. For those who were in SWAPO in 1964, they know that Caprivi Strip and South West Africa were separate territories. Put differently, Sam Nujoma and his people from South West Africa had their political party "Ovambo People's Organization", and the people of the Caprivi Strip and I led a political organization "Caprivi Africa National Union".

In Zambia the two political parties merged to operate under SWAPO, but mark my words, "no Caprivian carried a SWAPO card because we continued to operate as CANU members. In addition, my position as Acting Vice President in SWAPO came about because I was CANU president after Mr. Simbwae was arrested. Leaving SWAPO meant that all Caprivians were to back track in their footsteps to find their party, seek, and pursue their freedom under their political organization "The Caprivi African National Union". Our agreement with SWAPO was to fight a common enemy "the apartheid regime of South Africa" and nowhere did we agree or sign to annex Caprivi Strip to South West Africa/Namibia.

The current Namibia's sitting President, Hage Geingob when he was asked by Caprivians in Katima Mulilo, Caprivi Strip and in the Namibian parliament had the audacity to say that, "Mishake Muyongo was a drafter of the Namibian Constitution, Vice President of SWAPO, and that Caprivians are Namibians." First, I was a member of the Constituent Assembly and not involved as a member of the committee that set and drafted the Constitution. Second, I was only an Acting Vice President of SWAPO on behalf of somebody. Who said Caprivians were Namibians? What does Act 38(5) of South West Africa Constitution and Act 147 of 1951 of the Republic of South Africa say?

SWAPO thought they were playing clever by swapping Act 38(5) of 1968 with the 1999 law of the Namibian parliament, but guess what; they acknowledged that the demarcated territory "Caprivi Strip" was and is not part of South West Africa/Namibia. I say that SWAPO's illegal presence in the Caprivi Strip is none other than forced occupation of arms.

Again, on the second leg of Hage Geingob's response that Muyongo was a drafter, you know even if I became Namibia's President when I contested elections against Nujoma, still the people of the Caprivi had the legal case to take to the Courts. I could happily facilitate that scenario to take effect within my first term in office. Caprivians cannot be forced to be Namibians by one or a handful of SWAPO elite and we all should understand that no one is above the law including the President.

What is taking place here (Namibia) is the fact that Sam Nujoma and his cronies are hijacking and holding hostage the people of Namibia and the Caprivi Strip to justify the hatred and character assassination of my being. Unitary State had nothing to do with the Caprivi Strip question because it is not only Muyongo who wants the Caprivi Strip to be independent but all the Caprivi Strip population. Why is SWAPO afraid to test the waters by allowing a United Nations organized referendum to take place in the Caprivi Strip? The answer is simple; they dare to take that route because that could bring to an end of their forced occupation in the Caprivi Strip.
Furthermore, it is unfortunate for President Hage Geingob because I want him to listen very hard. I observed that certain communities within Namibia took an oath not to tell the truth, but honestly speaking; what role did you play during the 1976 Shipanga rebellion, for or against? No wonder Pendukeni Invula Ithana boldly made mention that SWAPO is not for Damaras. Again, while as SWAPO candidate for president, what was the reason for begging the Ovambo people to vote for you?

You claim to be democratic, but I doubt if you understand what democracy mean. It means facing challenges head on. Have you even tried to do that, NO.? It doesn't mean that you and your government must be oppressive and subject the people of the Caprivi Strip to slavery. It doesn't mean that because you are more powerful, as government, you have the immunity to grab land that does not belong to your country (Western Caprivi). It doesn't mean that you can change the Caprivi Strip name to suit your political interests. By the way, only Caprivians themselves can and will do that.

It doesn't mean that your government has to indefinitely incarcerate Caprivian political prisoners for a case of your own initiation. It doesn't mean to be inconsistent and bias to turn a blind eye to the cruel and degrading treatments Caprivian political prisoners suffered at the hands of your armed forces, especially the police. It doesn't mean that the Executive branch has to threaten, intimidate or pay the judge (Judge Hoff) to force matters to save government from the embarrassment it could get if the Caprivi Strip High Treason case was looked at fairly by a Competent Judge and Court.

In a democratic country, for judges in Courts of law to fail to follow simple guidelines of their post, their action no longer a judicial act as their act represents their own prejudices and goals. What happened in the High Court of Namibia is but travesty of justice. In a normal court of law and a democratic country, when a judge acts as a trespasser of law, he then loses subject matter jurisdiction and the judge orders become void of no legal force or affect.

Namibia purports to be a democracy in which the Executive, Legislature, and Judiciary are separate with checks and balances but the opposite is true. Your government should learn from Botswana as a true example of democracy because they uphold the rule of law as no one including the President is above the law.

Caprivians are not claiming any piece of land from Namibia. What we need is our land as was demarcated by the British from Andara/Mukuvi to Impalila. We are diverse people different from Namibians and it is our right to fight for what we believe other nations have taken away from us. If because of fear of being embarrassed in front of the mediator (s) the Namibian government opts not to sit around the political table with the United Democratic Party (UDP) leadership; we shall leave no stone unturned in our quest for freedom. It is therefore my promise that, we shall exhaust all avenues as we follow all the steps for the Caprivi Strip case to be heard by the International Court of Justice (ICJ) because it is my firm belief that justice delayed is justice denied.

Forward ever backward never.

Mishake Muyongo
President
United Democratic Party (UDP).



Source: United Democratic Party (UDP).
Support Caprivi Freedom
Fill out the form below to become a member of this site and receive our regular newsletter.