News and Information
---
THE ULTIMATUM TO REPATRIATE OR FACE THE IMMIGRATION LAWS OF BOTSWANA COME DECEMBER 31ST 2015; A CAPR
July 24, 2015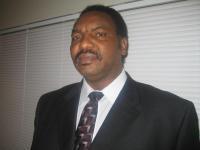 THE ULTIMATUM TO REPATRIATE OR FACE THE IMMIGRATION LAWS OF BOTSWANA COME DECEMBER 31ST 2015; A CAPRIVI STRIP REFUGEE DILEMMA.

As government of the Republic of Botswana under its Minister of Defense and Security Shaw Kgati continues to beat the drums indicating that, come December 31st 2015, all refugees in Dukwi should voluntarily return back to their mother land or if not, face the immigration laws of Botswana; it is daunting on their [refugees] part as the situation that led to their flight still exist.

A clear and undisputed evidence can be drawn from the deportation government of Namibia effected to the UNHCR led delegation and particularly, the Caprivian refugees from Dukwi. It is on record that time and again government of Namibia had been coming to Botswana convincing them that, reasons that led to their [Caprivians] flight was no longer in existence and that Botswana should invoke the cessation clause on them. Contrary to that, the refugee, Botswana, and UNHCR delegation mission was cut short on the Namibian government organized program that was aimed at going to see, come and tell.

While that has been the case, the Refugee Convention clearly state that the voluntariness of the return and subsequent re-establishment are essential elements of repatriation solution because they are part of the test for cessation of refugee statusand more fundamentally, because any mandated return may amount to a breach of the hoststate's duty of non-refoulement under Article 33 of the Refugee Convention.

It is common knowledge that the application of the cessation clause could result in the withdrawal of refugee status. But just as UNHCR recommends, we believe that in deciding whether to invoke the cessation clauses, the country of asylum should consider the consequences of cessation of refugee status. You see, much as States have to avoid a situation where the refugee remains in the country of asylum without legal status; it is sometimes difficult to apply the invocation of the cessation clauses while not pondering deeply about the timing and decision of cessation. Also Human rights factors should be taken into account as well as previously acquired rights of being granted refugees status in a country of asylum.

Allow us to mention here that, the three methods or ways to approach refugee crisis includes repatriation; resettlement; and integration. Speaking under correction, only repatriation seems to have saturated the stage in the case of Caprivian refugees in Dukwi. It must be understood that according to the UNHCR framework, there are three requirements for deeming refugee status to have ceased: a) change in the country of refugee origin be genuinely fundamental; b) it must be enduring; c) and it must result not just in the eradication of a well-founded fear of being persecuted, but also in the restoration of protection. Taken together, these tests give substance to the UNHCR Committee's view that the cessation of refugee status is warranted only where a change of circumstances in a country is of such a profound and enduring nature that refugees from that country no longer require international protection.

We believe that a complete political change remains the most typical situation in which the cessation clause should be applied. According to UN protocols, consideration of the grounds for flight, significant reforms altering the basic legal or social structure of the State may also amount to fundamental change, as may democratic elections, declarations of amnesties, repeal of oppressive laws, and dismantling of former security services.

The fundamental nature of a reform is moreover not a function simply of its social and political significance. Rather, it must also be determined that whatever changes have occurred genuinely "address the causes of displacement which led to the recognition of refugee status."It is also well known that even major political reforms do not warrant cessation unless they are causally connected to the risk upon which refugee status was recognized, or could presently be justified.

Clearly, whatever general view may be taken of the significance ofa change of circumstances must be tested by reference to the particularized circumstances of the concerned refugee(s).We also believe that change in circumstances is an important consideration. In case of Namibia, Botswana and/or UNHCR should not have been content to simply agreeing that changes have taken place, but should have assessed the impact of those changes in Namibia's colonized Caprivi Strip.

Reverting back to Namibia's deportation of the thirteen Dukwi refugees, the Commissioner of Refugees in Namibia, Nkrumah Mushelenga, whose position falls under the Ministry of Home Affairs and Immigration, was quoted as saying that "there is no international law which stipulates that a host country can force refugees to leave against their wishes." He further stated that government of Botswana has no prerogative to change the status of Namibian refugees in Dukwe to illegal immigrants after December 31 (Namibian Sun, 2015).

To us deportation is a clear indication that, all this while the current regime in Namibia has been lying to the Botswana government that they were at peace with Caprivians. Peace in the Caprivi Strip could only be realized if and when significant reforms are put in place. SWAPO government should allow fundamental changes in the Caprivi Strip by un-banning the United Democratic Party (UDP) to allow it to politicize; sit around a political table with the UDP leadership to negotiate for a lasting solution; allow a United Nation organized referendum in the Caprivi Strip in which non-natives won't be allowed to participate in the voting process; declare amnesty for all imprisoned and exiled Caprivians; repeal all oppressive laws including the illegal annexation of Western Caprivi to Namibia's Kavango region; and let Caprivians decide if they want their territory to change its name.

Let there be known to all that, the current regime in Namibia were freedom fighters and the strategies and tactics they use to Caprivians was tested and used against them during their liberation struggle. SWAPO knows that to achieve Self-government, people need to use either armed violent revolution or constitutional and legitimate non-violent methods. Given those two methods, it has always been the case that mighty has never won moral pressure.

It is also known that people live by experience and by intelligent adaptation to their environment. Namibia have pined Caprivians too long over their disabilities,politically, socially, and economically; and it is now time that they embarked on constitutional positive steps to achieve positive results. They should also know that because of their backward oppressive mentalities, in that as black leaders, they fail to comprehend how their actions have moved Africa backward. Question remains; is there peace in the Caprivi Strip if there is no freedom of speech and assembly? Namibia continues to imprison Caprivians while at the same time imposes dictatorial iron fist laws on them. We leave this to be answered by the Botswana/UNHCR delegation.

The logic surrounding the deportation decision should be clear to the UNHCR, Botswana government, and refugees in Dukwi; should they return back to the Caprivi Strip, they should know that they will face the music of torture, detention, and oppression as Namibia is a torture Empire. The main reason why government of Namibia, after promising Botswana that all was peaceful in the Caprivi Strip, changed plans to eventually deport Dukwi refugee delegation has to do with the fear that their lies could be proved as the majority, if not, all Caprivians want independence from the illegal occupation regime of Namibia.

To President Hage Geingob, during the SWAPO liberation struggle your organization used to advocate against the imperialistic colonial masters' tendencies of exploiting and plundering the natural resources where Namibians themselves never benefited from. We say, now is your turn to stop being copy cats; stop the imperialistic tendencies of grabbing land and exhausting the natural resources of the Caprivian population. Release Caprivians in your prisons and govern from a clean slate by resolving the Caprivi Strip case. Mr. Muyongo and the entire UDP leadership are ready to sit around a political table with you and your government to resolve the matter.

The ball is in your hands to act.

UDP Bulela sicaba sa utwa!!!!

Chrispin Mutoiwa
UDP Secretary for Information
Mutcrio@yahoo.com
206 946 2435

Cc UN Secretary General.
Cc Southern African Development Community.
Cc African Union.
Cc United Nations in Botswana, Pretoria, and Geneva.
Cc South African government.
Cc Ditshwanelo (Botswana Human Rights.
Cc Namibian Society for Human Rights.
Cc Human Rights Watch in Geneva.
Cc Attorneys, Rubadiri.
Cc Botswana Council of Churches.
Cc UN Elders Council.
Cc United States government.
Cc British government.
Cc German government.
Cc Council of Juries.

Source: United Democratic Party (U.D.P.)
Support Caprivi Freedom
Fill out the form below to become a member of this site and receive our regular newsletter.