News and Information
---
NAMIBIA, BOTSWANA, AND UNHCR REFOULEMENT MERGER ON CAPRIVIANS IN DUKWI CAMP.
June 27, 2015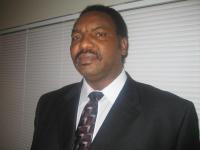 NAMIBIA, BOTSWANA, AND UNHCR REFOULEMENT MERGER ON CAPRIVIANS IN DUKWI CAMP.

In our previous press statement mention was made that refugees in Dukwi did nothing both in their host country, Botswana and in Namibia that could warrant their refoulement. We had further indicated that, they have not, at least up to this moment, been brought before a competent court of law to be found guilty of a serious crime committed in their host country. It is our conviction that whereas Caprivians in Dukwi refugee Camp are sought to be expatriated, they have Not been convicted by a final judgment of a particular serious crime which constitutes a danger to the community of their host country, which means that they do not qualify under the bracket of refoulement.

We believe that it is one thing to effect refoulement on the basis of say "political alignment and/or interest", and another to follow recognized principle of international law embedded in most countries' Constitutions and ordinary legislations of States. Much as it is known that, no one should be exempted from punishment or freedom from the injurious consequences of their actions; we are yet to prove that there is well founded fear that, should refoulement be applied on Caprivians in Dukwi their lives shall be in danger as they will be subjected to persecution.

It is safe to state here that, for as long as SWAPO is still in power in Namibia, no peace shall be enjoyed by Caprivians in that country.Reason being that, for many in Namibia and internationally thought that given the incumbent President, Hage Geingob's intellect and diplomatic experience in the international arena, he could be Namibia's messiah to foster change in the way politics is played. But as they say "a man can be described by people he surrounds himself with".President Hage Geingob once called Robert Mugabe as his hero; supports impunity for all those in power not to be impeached; allowed a Nujoma, Pohamba presidential advisory council, which literally means that he is not in control of the country, but Sam Nujoma is.

Question is; why is it said that there is democracy in Namibia? You see, many African countries including Namibia purports to be democratic whereas the opposite is true to say the least. Democracy entails going all the way by condemning autocratic and dictatorial principles while practicing what one preaches; it means addressing all problems affecting the nation; it means upholding the Ubuntu philosophy and governing from a clean slate. It does not mean that some cases are taboo to be discussed because by doing so one is walking away from democracy to an autocratic and traditional way of doing things.

Going back to the topic of discussion, non-refoulement is ideal in the case of Caprivians in Dukwi refugee camp. This is why; during the SWAPO struggle for freedom (specifically from 1975 – 1989) many Caprivians were summarily executed including Greenwell Matongo a PLAN commander who died as a result of a car planted bomb, Likokoto and many others. They were killed on the pretext that they were South African spies. It is also written that, much asCaprivians and people from South West Africa were fighting and at the same time killed by the enemy, which was the South African apartheid regime; their numbers were decimated by the enemy from within, Sam Nujoma and his henchmen.

In 1993, three years after Namibia's indepence Caprivians started experiencing problems from the SWAPO government of Namibia as they introduced divide and rule tactics and suppressed people's freedom of speech when they protested against the transfer of the then director of education. A commission of inquiry was instituted to look into the matter but its finding remains unknown to date.

Years later and specifically after realizing that Caprivians were asking Mr. Muyongo how they became part of South West Africa, Namibia. SWAPO government suppressed such meetings arrested UDP members in Katima Mulilo and in areas where UDP derived its support. In 1999 the SWAPO government of Namibia brutalized Caprivians, so much so that, many including the late police officer Oscar Lupalezwi died as a result of torture. Those who survived like former Member of Parliament Hon. Geoffrey Mwilima sustained broken jaws and permanent scars.

It must be indicated here that although some were released after thirteen years behind bars many still are in the Namibian prisons from 1999 to date. This is in congruent with what the Human Right Director Phil Ya Nangoloh had written when he depicted on June 19, 2015 that, Namibia is a "Torture Empire and that the real risk of torture for Caprivians is omnipresent".Ya Nangoloh further stated and we quote, "The fact, however, remains that, as long as the circumstances which led to their flight continues to be PRESENT on the ground in occupied Caprivi, there is real risk that those refugees will face either torture, summary executions, enforced disappearance and or pro-longed detention without trial in Namibian prisons".

It is shameful to learn that, while police brutality is the order of the day in the Caprivi Strip, a Caprivian counselor is so brain washed by SWAPO so much so that, after causing havoc in terms of land redistribution, he takes the law upon his hands to shoot on unarmed protesters. The Caprivi Strip is now more of a concentration camp than a place to live in. According to Informante Staff Reporter (06/19/2015), the police in Katima Mulilo brutalized unarmed protesters to an extent that the two inset photos are testimony to their brutality. It
is also recently reported by Caprivi Concerned group that, one death has recently been reported resulting from police torture. In this circumstance and condition how can medical personnel, even under instruction not to treat the injured, deny them treatment? This is inhuman and degrading to be really happening in the Caprivi Strip. If this happened to citizen currently living in the Caprivi Strip, what does Botswana and UNHCR think will happen to the refugees from Dukwi? If these brutality were taking place on June 16, 2015 is this what SWAPO government purports to be peace in the Caprivi Strip? When your son or daughter ask for food, you don't give him stones; when Caprivians ask for development a Chinese owned tobacco plantation is the answer.

Question remains; is SWAPO telling Botswana and UNHCR the truth as far as the situation in the Caprivi Strip is concerned? The answer is simple and straight forward NO.The Director of Human Rights in Namibia Mr. Phil Ya Namngoloh's warning should be heeded by both UNHCR and government of Botswana. It is against Universal instruments to return people where there is genuine and founded fear that they will be persecuted because of their political beliefs.

We believe that UNHCR and Botswana government have the capacity to take the Caprivi Strip/Namibia conflict to its logical conclusion, especially when political biases are not in play here.

UDP Bulela sicaba sa utwa!!

Chrispin Mutoiwa
UDP Secretary for Information
Mutcrio@yahoo.com
206 946 2435

Cc UN Secretary General.
Cc Southern African Development Community
Cc African Union.
Cc United Nations in Botswana, Pretoria, and Geneva.
Cc Botswana government.
Cc Namibian government.
Cc South African government.
Cc Ditshwanelo (Botswana Human Rights.
Cc Namibian Society for Human Rights.
Cc Human Rights Watch in Geneva.
Cc Attorneys, Rubadiri.
Cc Botswana Council of Churches.
Cc UN Elders Council.
Cc United States government.
Cc British government.
Cc German government.
Cc Council of Juries.





Source: United Democratic Party (U.D.P.)
Support Caprivi Freedom
Fill out the form below to become a member of this site and receive our regular newsletter.