News and Information
---
THE CAPRIVI STRIP NATION MOURN THE PASSING OF LATE PHINIAS FUMANO CHASUNDA
June 21, 2015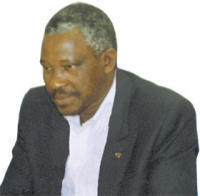 THE CAPRIVI STRIP NATION MOURN THE PASSING OF LATE PHINIAS FUMANO CHASUNDA

We are deeply and wholeheartedly saddened by the passing of Phinias Fumano Chasunda. But of importance is to know that, a good name is better than all the riches of this world. Induna Fumano has died leaving a good name behind. The people of the Caprivi Strip will really miss the leadership and integrity of our late greatInduna who has departed from this world when the Caprivi Strip needed him most.

It is unbelievable to learn that heis gone, but God knows why he took him away from us. Let us just thank God for the wonderful years that he lived among us. He was a great man and leader who will always live in our hearts and minds.

What really hurts most is to live knowing that, when we needed him most, the enemy of humanity, the devil and his best friend death, stole him from us. The late Fumano died a champion of true freedom for the Caprivi Strip. Our hope is that, his passing should unite us as Caprivian brothers and sisters and may the Almighty bring true unitythat he worked tirelessly for and that his work be appreciated and emulated by those who love peace and much more, the new Caprivian generation that represents our future leadership.

Our heartfelt condolence goes to his family. We know that nothing can replace your loss, but know that although some of us are million miles aware, in spirit we are together comforting each other.

Phinias Fumano Chasunda, may your soul rest in peace.

Mishake Muyongo
President
United Democratic Party (UDP).

Source: United Democratic Party (U.D.P.)
Support Caprivi Freedom
Fill out the form below to become a member of this site and receive our regular newsletter.