News and Information
---
REPATRIATION OF CAPRIVIANS IN EXILE NOT THE ANSWER.
March 22, 2015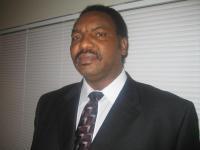 REPATRIATION OF CAPRIVIANS IN EXILE NOT THE ANSWER.

While Namibia celebrated independence, what remains a problem is the move by both Namibia and Botswana's plans to force Caprivians back to their slaughter. It is troubling realizing that Botswana, a model of democracy in the region, could take such a stand while past and present feasibility studies on the matter prove otherwise.

In our previous communication, we had indicated why it was not the best solution for repatriation to be enforced on Caprivians. We had mentioned that in the Caprivi Strip SWAPO's oppression, suppression, and repression is out in the open for anyone to see. People know no peace as Caprivians are being punished for simple reason that they are Caprivians who want freedom for their motherland.

Evaluating this tripartite agreement of the two governments and United Nations High Commission for Refugees, it is clear indication that Namibia is bulldozing the whole show. Conversely, does it mean that Botswana and the UNHCR have no guts to reason with Namibia since for seventeen good years Namibia have failed to bring to the logical conclusion, the case of Caprivians in the Namibian prisons.

The government of Botswana, if any country, knows the history of the Caprivi Strip. They are aware that Namibia has not only grabbed Western Caprivi land, but also changed the Caprivi Strip name to Zambezi without the blessing of the native population of that part of the world. For Botswana in the person of Sanoto to state that,"there are no reasons for Namibians to flee Namibia or live in exile" is to us regarded as adding insult to injury. You see, for Namibians Namibia could be free, but for Caprivians The Caprivi Strip is far from being free. Caprivians in exile and at home are not Namibians and should be treated as such in all your communications.

Instead of focusing on short term solution as you put it, why didn't you ask your neighbor why they fail to even come close to discussing about the lasting solution to the Caprivi Strip case. The opposite to that is yet to be proved as rumors has it that Caprivians are held at as ransoms as you guys are receiving huge sums of money from Namibia. Stop tarnishing Botswana's good democratic history and name and call a spade by its name.

We believe that peace can be reached in the Caprivi Strip case. But since the world is wanting in terms of people who can hold the bull by its horns, it will always be a huge problem because the wealthy and powerful will be favored at the expense of the poor, marginalized, and minorities in all disputes.

UDP Bulela, sicaba sa utwa!!

Chrispin Mutoiwa
UDP Secretary for Information
Mutcrio@yahoo.com
206 946 2435

Source: United Democratic Party (U.D.P.)
Support Caprivi Freedom
Fill out the form below to become a member of this site and receive our regular newsletter.