News and Information
---
SHOULD CAPRIVIANS USE ANY MEANS TO LIBERATE THEMSELVES?
December 2, 2014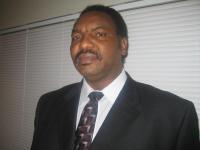 SHOULD CAPRIVIANS USE ANY MEANS TO LIBERATE THEMSELVES?

As a people passionately yearning for freedom, we recognize our role in the attainment of our independence. But we are also aware that, conflicts resulting from the denial of our freedom constitute a serious threat to the people of the Caprivi Strip who ardently desire the end of colonialism in all its manifestation.

Let anybody prove us wrong to say that as a people, Caprivians are subjected to sufferings because the political party SWAPO and the first president of Namibia Mr. Nujoma declared it to be so. Could it be otherwise different if the Namibian authorities had decided otherwise? The answer to that is obvious and yes, many things could change for the better. For those who do not like peace and want to govern by crisis management, it is easy for them to say that let the status quo continue. But for peace loving people, it is wise to foresee distracters and tackle them before they become insurmountable impediments to the stability of a country.

It is prudent that, we should at this time remind Mr. Nujoma and his cohorts that there is time for everything. The people of the Caprivi Strip, just as the people of South West Africa suffered, died for the same cause of liberating the two territories. But for some reasons known only to Nujoma, it has been always hard to understand that an agreement they signed on November 5, 1964 was not for sale, but still binding to this day. What are you going to loose if you sit around a political table with the United Democratic Party (UDP) leadership deciding on finding an amicable solution to the Caprivi conflict? Ignoring it shall never make it go away, but make matters worse.

Although there are many political parties in the Caprivi Strip today, the banned and exiled party, the United Democratic Party (UDP) is the main political party in the Caprivi Strip and its influence shall always be felt by the illegal occupying regime in Windhoek. Of recent, stories that has surfaced from the Caprivi Strip includes the fact that people of the Caprivi Strip decided not to vote in the Namibian presidential and parliamentary election, and harassment of the Caprivi Concerned Group by way of tearing their T shirts and pepper-spraying them.

The point is, in every situation there comes a time when people decide to have had enough, and use any means to be heard. It must be clear that any elections in Namibia are not representative of Caprivians because Caprivians are not Namibians. If SWAPO does not want to see Caprivians behave the way they do, they must revisit all the problem areas they caused including releasing all the imprisoned Caprivians in their prisons. Honor the 1964 merger, and call for a United Nation organized referendum that will ultimately decide the fate of all Caprivians.

It has always not being wise to seek the return of Caprivian refugees in Dukwi whilst you have not in any way come close to solving the political conflict still eminent in the Caprivi Strip. A civilized or democratic country would not resort to terror tactics in order to keep itself illegally in the Caprivi Strip. If you are afraid to sit around the political table with Mr. Muyongo why not ask the United Nations that has mandate to solve political and security problems in the world as a method to resolve the impasse over the Caprivi Strip problem.

We conclude by stating here that, there is time for everything under the sun. Just as Prime Minister and now SWAPO candidate for president, Hage Geingob once mentioned," if people are put in a box and not allowed to air their views, they will find another way in which their grievances shall be heard." We say here therefore that; never underestimate the power of a people, when the ides of March has come, never say we never told you so.

UDP Bulela, sicaba sa utwa!!!!

Chrispin Mutoiwa
UDP Secretary for information
Mutcrio@yahoo.com

Source: United Democratic Party (U.D.P.)
Support Caprivi Freedom
Fill out the form below to become a member of this site and receive our regular newsletter.