News and Information
---
FORCED REPATRIATION NOT A LOGICAL SOLUTION TO THE CAPRIVI TRIP CASE.
April 1, 2014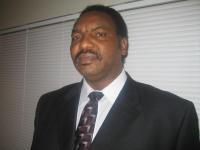 FORCED REPATRIATION NOT A LOGICAL SOLUTION TO THE CAPRIVI TRIP CASE.

In response to Mushelenga's incendiary remarks aimed at repatriating Caprivians currently in Dukwi refugee camp, it is regrettable for such comments to come from a former PLAN combatant. We start by saying here that certain crimes lie beyond the reach of repair. Crimes such as indiscriminate torture, systematic arrests, rape, enslavement, ethnic cleansing, and many other violationsthat force refugees from their homes count among those injustices forwhich it is impossible to truly make amends.

Caprivians in Dukwi refugee camp and all around the world are political refugees who fled from their country of origin, the Caprivi Strip because of proved fear of persecution from the SWAPO led government of Namibia. Questions is, what is it that has changed to warrant repatriation to that part of the world? Well, it is a known fact that the only changes that has taken place is to indefinitely imprison Caprivians in the Namibian prisons. Shooting at and killing Caprivians who are unarmed. Transported weapons of war (guns) to the Caprivi Strip by a Minister in the SWAPO government of Namibia aimed at silencing Caprivians and the United Democratic Party (UDP) leadership in particular.

Caprivian land was confiscated and given to Kavango by the Namibian government. The Caprivi Strip name was changed by the Namibian SWAPO government to Zambezi a River that divides Zambia and the Strip. Today Caprivians are forced to buy land that previously belonged to their fathers and fathers' fathers, and what is left is said to belong to SWAPO government. Where do people expect to return Caprivian refugees to?

One of the most fundamental principles in international refugee law is called non-refoulement which is found in Article 33 of the Convention relating to the status of refugees. It states that and we quote: "no state or country shall expel or return a refugee in any manner whatsoever to the frontiers of territories where his life or freedom would be threatened on account of his race, religion, nationality, membership of a particular social group or political opinion."

We know that Batswana are good and a peace loving people and country. We know that Namibia gave them a port in Walvis Bay for the sole purpose of cementing their bilateral relations so that in return do them a favor by returning all Caprivians in Dukwi refugee Camp. However, we pleased to mention here that we love and respect President Ian Khama, for he among SADC Presidents, has shown the qualities of an integral leader. His stance to shun AU for not enforcing a law to prosecute sitting Presidents and his bold move to publicly announce that he was not going to send observers to Namibia's elections is but a decision in the right direction.

Namibia, Botswana, Zambia, and South Africa are among countries that knows well that the Caprivi Strip territory is not part of Namibia and as such falls under "Non-Self-Governing Territories". Caprivians have had enough about Namibia. What we want is not forced repatriation, but a logical solution to the Caprivi Strip case. We want self-determination that leads to the Caprivi Strip independence from Namibia. It is time for Namibia to even the ground and let Caprivians decide their fate.

Former United Nations Secretary-General Kofi Annan once argued that, "The return of refugees and internally displaced persons is a major part of any post-conflict scenario. And it is far more than just a logistical operation. Indeed, it is often a critical factor in sustaining a peace process and in revitalizing economic activity" (Annan 2005). Therefore, it is arguable that the success of the return operations depends insofar on the ability of governments and non-state actors to confront and respond to the questions of justice the repatriation process puts front and center, from the resolution of land disputes to accountability for the atrocities and inequalities that fuel forced migration.

For fifteen years Namibia has imprisoned Caprivians with no fair trial. Why going to an extent of talking about people you do not feed and take care of, when you still have not resolved the issue of those you have imprisoned. It is a known fact that due process is nonexistent in Namibia and so is separation of powers. In a country where democratic principles of governance are non-existent, democracy is just an illusion. There is no rule of law as the executive in the Namibian government are the jurors and the executor of the law.

If Namibia is but ready to face the United Democratic Party (UDP) leadership, the way to go is to involve the United Nations who in turn will take a lead and put in place mechanisms that will lead towards permanently resolving the Caprivian case or problem. Why waisting tax-payer's monies organizing meetings that make no sense in international law. Botswana, please, make history by telling Namibians the truth about conflict resolution. Caprivians could choose friends but not their neighbor.

UDP Bulela Sicaba Sa Utwa!!!!

Chrispin Mutoiwa
UDP Secretary for Information
Mutcrio@yahoo.com
206 602 7851

Source: United Democratic Party (U.D.P.)
Support Caprivi Freedom
Fill out the form below to become a member of this site and receive our regular newsletter.