News and Information
---
WESTERN CAPRIVI IS CARIVI LAND AND NOT FOR KAVANGO.
March 25, 2013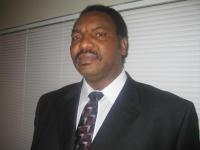 WESTERN CAPRIVI IS CARIVI LAND AND NOT FOR KAVANGO.

In the words of Winston Churchill, tact is the ability to tell someone to go to hell in such a way that they look forward to the trip. The recent statement posted in Namibiaís Confidente of March 24, 2013, the Minister of Presidential Affairs, Dr Albert Kawana was quoted as saying that the delimitation Commission has the power to change regional boundaries of the Caprivi region and allocate Caprivi land to the Kavango region. He further stated that according to article 102 (2) the delimitation of boundaries of regions or local authorities shall be geographical only without reference to race, color, ethnicity and origin of inhabitants.

Let us say that in trying to analyze his statement, it is without doubt that this is low to an extent that his actions defeats human thinking. Article 102 (Structures of Regional and Local Government), sub-article (2) talks about the delineation of boundaries of the regions and Local Authorities referred to in Sub-Article (1) that it shall be geographical only, without any reference to the race, color or ethnic origin of the inhabitants of such areas. Perusing through the entire section there is nowhere, where mention is made that land can be taken from one region to the other.

Second, for such statement to come from a lawyer, it speaks volume regarding his stature, calibre, and/or personality. In a true sense, it does not only speak to his inability or knowledge but also questions his character. You see, to be a SWAPO member does not mean that one should abandon and forget his roots. Dr. Kawana is a Caprivian whom we consider to be a political machiavellian. We know that most people dream during the night, which makes it absurd for those who tries to do it during the day.

Let it also be known to Dr. Kawana and his principals that, Section 38(5) of the South-West Africa Constitution Act, 1968 (Act No.39 of 1968) provided that no Act of the Parliament of the Republic of South Africa and no Ordinance of the Legislative Assembly of the then Territory of South-West Africa passed on or after the first day of November 1951 would apply in that part of the said Territory that was demarcated and known as the Caprivi Zipfel, unless it was expressly declared so to apply.

Therefore, all the laws specific to South West Africa and subsequently Namibia were not applicable to Caprivi Strip. The Application of Laws to the Eastern Caprivi Zipfel Act 1999 (Act 10 of 1999), extending the laws of Namibia to Caprivi Strip was promulgated only on June 24, 1999. That Act of the Namibian Parliament is a white elephant as it does not carry the consent and aspirations of the Caprivian population. Worse still, is the fact that it was promulgated during the time when Caprivians were already in exile fighting for the Caprivi Strip territory.

It is also imperative to mention here that based on the aforesaid facts, Namibia does not have jurisdiction over the Caprivi Zipfel (Strip), and let alone, talking about extending the Caprivi land to Kavango. If they so wish that there is a need to talk about the redemarcation of that territory, it is prudent to first seek the mandate of governing that territory by way of a United Nations organized Referendum.

Much as one cannot talk about the border between Namibia and the Caprivi Strip as stretching from Murulani, next to Grootfontein, it is taboo for people to even talk about disowning the people of the Caprivi Strip their ancestoral land and area known as Western Caprivi. If Kwana wants to give land to his masters, he should do so by only uprooting his fatherís village, Kalundu. The Caprivi Strip territory does not solely belong to Dr. Kawana; it belongs to all the people of that land and territory. Until then, it is safe to say that Kawana and his government is bluffing.

Furthermore, it clearly shows that Dr.Kawana does not have a constituency where he was supposed to gather information about the aspirations of the people of that territory. He is a loner who should be warned in no uncertain terms to stop advocating not only unfounded but malicious information with intent to pleasing his principals. The Caprivi land does not belong to Namibia; it belongs to the people of the Caprivi territory.

UDP Bulela sicaba sa utwa

Chrispin Mutoiwa
UDP Secretary for Information
Mutcrio@yahoo.com
001 206 495 5534


Source: United Democratic Party (U.D.P.)
Support Caprivi Freedom
Fill out the form below to become a member of this site and receive our regular newsletter.