News and Information
---
SWAPO OF NAMIBIA'S PLOT TO MURDER EXILLED CAPRIVIANS AVERTED ONCE AGAIN.
March 3, 2013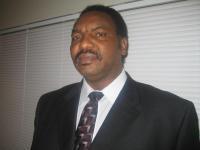 SWAPO OF NAMIBIA'S PLOT TO MURDER EXILLED CAPRIVIANS AVERTED ONCE AGAIN.

In the yesteryear, the government of Namibia sent assassins in various countries around the globe with clear instructions to shoot to kill the exiled United Democratic Party (UDP) leader Mr. Mishake Muyongo, Chief Mamili and the entire UDP leadership in what they referred to as a mission to kill the Caprivi case. This they vehemently denied after which Sipapela and others in his company were sported in Canada but also denied to have been sent for that mission. Let us also say that the former minister of presidential Affairs in Namibia, Dr. Kawana was quoted as saying that, the SWAPO government of Namibia has now resorted to murdering the exiled Caprivians as the appropriate solution to extinguish and if not total silencing the Caprivi case.

We have no problem with Dr. Kawana as he correctly was informing his people in the Caprivi Strip. But guess what, he is now no longer the presidential minister in Namibia. Again the Caprivi governor Mr. Sampofu was quoted as saying that he had witnessed many deaths in exile and was not prepared to see the same situation repeating itself in the Caprivi Strip. Know what, he could not be more truthful than that. The guy was one of Jesus Awala, the butcher of Lubango's agents during the SWAPO liberation struggle and has blood on his hands for murdering innocent Namibian and Caprivian Nationals.

At Namibia's first independence in 1990, SWAPO dodged to do as their neighbor South Africa did to institute a truth and reconciliation commission to revisit the atrocities the people of Namibia and Caprivian Nationals suffered at the hands of the apartheid regime and SWAPO. They said that doing so was to open the healing wounds but truth is; if people of Namibia had known the truth by then everything could be different for the SWAPO party. Now, from 1999 more than 1300 Caprivians were arrested, tortured and detained for more than thirteen consecutive years with no fair trial as the Lord of Misrule in the name of Manyarara from Zimbabwe could not use the law but politics to judge the imprisoned Caprivians. No wonder why there are lots of problems in Zimbabwe, but on a serious note, God has his own way to answer prayers, the judge is no more.

Meanwhile, after all the talks about assassination attempts that failed information has it that SWAPO is relentless in their endeavor or efforts to assassinate the entire United Democratic Party (UDP) leadership in exile. We are happy to report that some countries have rounded up quite a number of armed assassin or gunmen who were sent to do the job for the SWAPO government of Namibia. This comes at a time when a few number of Caprivians were acquitted and released from the Namibian prisons. We stand being informed about the activities of the Namibian forces deployed in the Caprivi Strip monitoring and if not stalking those Caprivians who were just released from prison. Know what, destabilizing the peace those guys want to enjoy is not a solution but worsens the situation as their freedom is being further violated.

Let us also applaud and if not commend the now Prime Minister of Namibia who could be so open to state the facts as he could. When visited by the new German ambassador to Namibia, Onno Huckmann, on February 6, 2013, Prime Minister Hage Geingob could not have been more correct and straightforward on the atrocities committed against the Namibian freedom fighters by the German imperial forces. But guess what, the same applies for the SWAPO atrocities against Caprivians. He correctly stated that "reconciliation is built on the admission of wrongdoing as a first step to mending the atrocities committed". He went on to say: "We cannot stop people from talking about reparations. It is their right to do so. People are paining. They are hurt…" Geingob continued: "Let us handle this issue carefully, and not tell people not to talk about it", because, according to him, "if people were not allowed to talk they would resort to other means in order to show their anguish."

Wise people say that truth can set someone free. Past experiences are lesson enough to change or shape a person's perception of issues around the world. But it takes a brave man to follow through his word. Namibia could easily solve the Caprivi case if only its leaders were peace loving people. But the opposite is true as Mr. Nujoma and Mr. Pohamba are both war mongers who only believe in force. Put mildly, they commanded their security forces to murder innocent lives in exile and want to do the same in a free and democratic country. Parents, siblings, family members and all the sympathizers of those deceased men who were forced to dig their graves and point at the side where they were to be shot at should not be quite but take Nujoma and his henchmen to book.

The Caprivi Strip case is a political case that needs a political round table solution. SWAPO knows it and we know it that a political merger that was agreed and signed by Mr. Nujoma and Mr. Muyongo is lingering in the air and needs to be revisited. Second, Namibia is illegally occupying the Caprivi Strip as Act 39 (5) Act of 1968 of the Constitution of South West Africa speaks volume. It is clear that laws specific to South West Africa and subsequently Namibia were not applicable to Caprivi Strip until recently on June 24, 1999 when Namibia promulgated the Laws to the Caprivi Strip Act 1999 (Act 10 of 1999) extending the laws of Namibia to Caprivi Strip, without the consent of the Caprivian population.

Namibia does not have jurisdiction to and over the Caprivi Strip. You see, Act 19 of 1999 is but a blank slate as it lakes the support of the Caprivian people. If SWAPO government wanted and still wants to incorporate the Caprivi Strip to Namibia, why not do the right thing by asking the people in a form of a UN organized referendum? This is the only logical way to solve the problem rather than imposing yourself to the territory and people who never invited you to govern them in the first place. After all, the Namibian constitution and all international convenents and protocols support that route.

UDP Bulela sicaba sa utwa!!!!

Chrispin Mutoiwa
UDP Information Secretary
Mutcrio@yahoo.com


Source: United Democratic Party (U.D.P)
Support Caprivi Freedom
Fill out the form below to become a member of this site and receive our regular newsletter.