News and Information
---
RESPONSE TO THE FAMILY OF LATE MR. BRANSON MUNDALA KWALA
January 19, 2013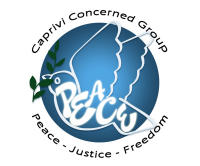 RESPONSE TO THE FAMILY OF LATE MR. BRANSON MUNDALA KWALA


Dear Editor

Allow us to respond to a news article which was published in the Namibian newspaper of Friday 04 January 2013, titled "Treason trial death leaves family with questions".

It was reported in the said article that "the family of the late Branson Kwala… are still looking for answers about the illness that claimed his life." It was further reported in the same article that "… his family is still in the dark about the cause [our emphasis] of the condition that claimed his life." This means that the doctor(s) who treated or operated him failed to explain to the family as to what exactly could have caused such a strange medical condition.

It was reported at his memorial service that his intestines were found torn and twisted when operated. Obviously, whatever damaged his intestines was consumed during his 13 years political detention because high treason prisoners have themselves been telling their families that they are served with food which is mixed with cement.

For your information, on April 13 2012, the Governor of Caprivi region, Hon. Lawrence Sampofu told four members of the Caprivi Concerned Group leadership, namely; Nalisa Muyahi, Edwin Samati, Aldrin Mahulilo, and Retief Kangongo directly that the only way to deal with secession is to kill all those with such an idea. In the same month, the Attorney General and Minister of Presidential Affairs, Hon. Albert Kawana told some Indunas in Caprivi that the Namibian government no longer have money to pay lawyers and to feed prisoners hence it will kill people with secessionist ideas (suspects).

Undoubtedly, both the Governor and the Minister made such pronouncements in their official capacity, during official working hours.

Reading between the lines, the death of Mr. Branson Kwala does not require rocket science to conclude that he was assassinated with poison by the Namibian government. Some intelligent political leaders like Mc Henry Venaani, Job Amupanda or Charles Siyauya may also reach this logical conclusion and we cannot expect government to admit at this stage.

We cannot reprimand Honorable Kawana and Honorable Sampofu for their official pronouncements because it will tantamount to shooting the messenger. However, their official statements should not be taken lightly.

Late Mr. Kwala may not be the first or last victim. May his soul rest in peace!

Nalisa Muyahi,
Secretary for Information and Publicity, Caprivi Concerned Group, www.capriviconcernedgroup.com,
Source: www.capriviconcernedgroup.com
http://www.capriviconcernedgroup.com/response-to-the-family-of-late-mr-branson-mundala-kwala/
Support Caprivi Freedom
Fill out the form below to become a member of this site and receive our regular newsletter.