News and Information
---
SECRETE CAMPAIGN AIMED AT DESUADING CAPRIVIANS FIGHTING FOR THEIR SONS' RELEASE IN THE NAMIBIAN PRIS
June 10, 2012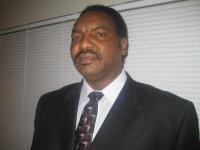 SECRETE CAMPAIGN AIMED AT DESUADING CAPRIVIANS FIGHTING FOR THEIR SONS' RELEASE IN THE NAMIBIAN PRISONS AVERTED.

The Caprivi Strip case has become a bitter pill to swallow, while SWAPO's intent to ban the United Democratic Party (UDP) from engaging in political activities in the Caprivi Strip, many things has gone very wrong. Of recent, some individuals and puppets of the Nujoma regime had taken it upon themselves to destabilize the political situation in the Caprivi Strip. According to information, these individuals had gone to see some indunas, warning them not to associate themselves to the plans of the internal committee organizing to see the government of Namibia resolve the Caprivi Case peacefully. This campaign has led to Mayuni and Sifu branches calling their loyal subjects for meetings that were scheduled on June 3, 2012. You see, intimidation, harassment and the like, is the work of the ignorant and power hungry Nujoma henchmen. It is like morning snow which melts off once the sun takes the rest of the day.

Other individuals who happen to be in SWAPO ranks and files are purported to have been issuing threats trying to intimidate people not to attend to the scheduled meeting to discuss the future of all Caprivians especially talking about the fate of those imprisoned in Namibia. Let us sound a warning to all those who engage in such activities that time is too short and what goes around comes around. We all are, but Caprivian nationals who should speak with one voice and language. We should be our brother's keeper, because you never know what the future holds for each one of us. If we behave like the four bull buffalos that used to live together and the enemy found a way to divide and kill them one at a time, then we are doomed to failure in life.

We are learning that as a people, Caprivians have put much of their time in education in that, we currently have many academician Ph. D holders and medical doctors, etc. Why can't we make use of our acquired knowledge to research roots and find an amicable and logical solution to our motherland, the Caprivi Strip instead of demonizing each other. Know this countrymen, politics starts from one's household, that is when it goes to a neighbor, then the community and finally to the society. SWAPO government is not for Caprivians but for the Ovambo people.

Take it from us countrymen; Namibians in the likes of Theo Ben (Speaker of the National assembly) are starting to realize that there is in fact no room for a non-Ovambo speaking person to become a President in Namibia. In his farewell speech to the late Shipanga he mentioned that the late was a true compatriot who wanted no evil to his country, but to Mr. Muyongo he said that he was a traitor who was left but allowed to work with them in Namibia. To us this is being sarcastic. In 1976 when the late Shipanga led a rebellion, everybody labeled him a traitor and one of those people was Theo Ben. Today Shipanga is a hero when he is no more because he is of no harm to anybody, but when he was alive he was a very bad person. For SWAPO the only good person is a dead person simply because he would not question anything.

In conclusion, it is wise to read the markings on the wall and people, let us no go there. If Theo Ben doesn't hold his beak, it is not far before we unmask the fox he is. He should not forget the lies he rode to fame by, at the expense of other people. It is time for the Speaker of the Namibian National Assembly to stop being sarcastic and to put on his agenda the Caprivi Strip case to be debated in parliament with the intent to finding a logical solution to the whole issue. Just as it was created by Mr. Nujoma, it is equally fitting for the Namibian parliament to jolt a debate on the issue just as people from the Caprivi Strip had requested. Many lives especially for those in prison are at stake, they are fathers, sons, brothers, and family men whose lives were curtailed and directly have impacted their families. The Caprivi Strip case is a political case that needs a round table political solution. Use democratic means at your disposal to solve the issue once and for all.

UDP Bulela Sicaba Sa Utwa!!!!

Chrispin Mutoiwa
UDP Secretary for Information.









Source: United Democratic Party (UDP)
Support Caprivi Freedom
Fill out the form below to become a member of this site and receive our regular newsletter.