News and Information
---
CAPRIVI STRIP; A TERRITORY TURNED INTO A CONCENTRATION CAMP.
April 10, 2012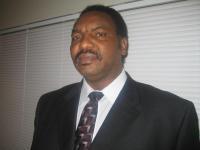 It is the obligation of all the people from the Caprivi Strip to stand tall and advocate the interests of that territory. It must be done without fear of being arrested or being prejudiced in terms of losing a job or banned from getting basic necessities. Article 21 of the Namibian Constitution, is clear on the Fundamental Freedoms Namibian citizens are entitled to enjoy. But because Caprivians are not Namibians they were stripped off, of all these freedom, including celebrating the Namibian independence on March the thirty first (31st). This signifies that SWAPO recognize the undisputed fact that The Caprivi Strip is not part of Namibia.

Let us say here that from the time Mr. Muyongo returned from exile, people can recall the fact that he was vocal in terms of advocating for the common good and interests of the Caprivi Strip and its populace. He was firm in his conviction that SWAPO was not a party for the Caprivians as it never wanted anything good for the Caprivi territory, and that all they wanted was land for their self interests. They wanted the Caprivi turned into farm land and its people forced out to seek land elsewhere. This for many was hyperbole or not convincing enough, as they thought he just hated them, given his past experiences with Mr. Sam Nujoma. We all believe in a saying that something you hear cannot destroy you but once it unveils itself it kills. Blessed are they who did not see, and yet believed, (John 20: 29) Jesus said these words to Thomas and other disciples.

SWAPO slowly started with PEDICO, an Egypian agricultural company that was organized and set to do agriculture in Lake Lyambezi. It was Mr. Muyongo who fought against the SWAPO regime and the company was stopped only when it was found wanting in terms of finance. It then became worse after the exodus of Caprivians into exile. They massacred the people in Western Caprivi with intent to confiscate it from the Barakwena who resided there, (see Human Rights and Amnesty Int. Report, 2000). It was reported that mass graves were found and excavated in Angola and Western Caprivi. The announcement by Ndaitwa that Bwabwata was part of Kavango coupled by shifting the plate board at Mukuvi (Andara area), the border between Caprivi Strip and Namibia to Kongola was not only provocative but an undertaking organized by SWAPO in furtherance of their old plans to grab land from Caprivians.

Today we hearing of land in the Caprivi being sold to people and government of Namibia, something that never happened even during the apartheid time. Our stance on this issue is this that land from time immemorial in the Caprivi Strip belonged to the chiefs who were and are custodians to that land. It is a commodity that can turn people's lives for the better. From land children can get education, from land poor families can feed themselves, and from land one can get riches. We are troubled by the news that SWAPO has of recent put into effect, a law that forces people to register land where they live, where they cultivate their crops, and where they graze their cattle. Why this law, if at all it exists?

The next thing will be that everyone will only be allowed to have a certain number of livestock and the rest will belong to the government. This is without any doubt what many refers to as communism, an ideology SWAPO learnt and is perfecting it in the Caprivi Strip. Our message on this is simple, stand up and fight for your rights. Namibia up to this moment has not solved the question whether you want to be Namibians or you will remain as Caprivians, (see Act 39 (5) Act of 1968 of the Constitution of South West Africa). Under that Act and law of South West Africa (Namibia), Namibia has no jurisdiction over The Caprivi Strip. What they came up with in 1999 is incongruent to the facts on the table and thus inconclusive and unconstitutional, even in accordance to the Namibian laws.

The case of Caprivians in the Namibian prisons is disheartening. For thirteen years they are behind bars kept there by the SWAPO regime to score points. Where is justice if people are deprived their right to the fundamental freedoms including that of self determination? It is barbaric to imprison people indefinitely to gain political expedience because at the end you could be found guilty of contravening your power limitations. Remember that no one is above the law because one day you will be forced to account for your cruelty. Justice delayed is justice denied.

To the people of the Caprivi Strip, who is going to bring justice if you do not demand it? If you are deprived of your rights, it is logical to stand up and fight for those rights. SWAPO is a party of criminals and thus will stop at nothing but do everything for political expedience. We have come a long way and the baby is about to be born. We are our own liberators, let us face our fears head on and God knows we shall conquer. So united we stand, divided we fall.

UDP, Bulela Sicaba Sa Utwa!!!!

Chrispin Mutoiwa
UDP Secretary for Information.

Source: United Democratic Party (UDP)
Support Caprivi Freedom
Fill out the form below to become a member of this site and receive our regular newsletter.