News and Information
---
Mission to abduct Muyongo botched
November 10, 2011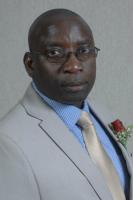 Written by Staff Reporter
Wednesday, 09 November 2011

Indications are growing strong that Namibia is involved in a secret Mossad-style overseas campaign to get Caprivi secessionists back on Namibian soil by force.

Indications are growing strong that Namibia is involved in a secret Mossad-style overseas campaign to get Caprivi secessionists back on Namibian soil by force.

This despite media reports in June this year that Justice Minister Pendukeni Ivula-Iithana vigorously refuted such possibility; "We are not Americans, we cooperate with other countries, we do not commit extra-judicial crimes, such as going into other countries jurisdiction and kidnapping people," Ivula-Iithana was quoted.

However, Caprivi Region's Linyanti councillor Cletius Sipapela is apparently suspiciously globetrotting the countries hosting some of the Caprivi refugees who fled the country after their failed secessionist rebellion in August 1999, specifically Canada, Denmark and Switzerland. Fellow councillors of Sipapela, who cannot be named, told Informanté that Sipapela was in New York last Saturday and then left for Canada.

Sources confirmed that the councillor was not at work for two consecutive weeks now. The constituency's chief clerk Kachaka Dust Kachaka, when asked where the councillor is, claimed that Sipapela is in Windhoek for National Council business. However, Caprivians in the diaspora say that they have been called by Sipapela who tried to arrange secret meetings with them for an unknown agenda.

One of those in exile who were contacted for such meeting is Mishake Muyongo, the embattled leader of the secessionists, now living in Denmark. Sipapela was apparently in the company of 10 people and they wanted to meet Muyongo at a place other than his house, but the meeting botched.

Muyongo told Informanté from Denmark that he knew indirectly of the intended meeting through sources but simultaneously made clear; "I haven't received any information from Sipapela directly and even if he wanted to reach me, he can't."

Information indicates that Sipapela is currently in Canada, trying to negotiate a meeting with about eight prominent refugees from Namibia, including Muchali Mulife and Edward Ndopu. Sipapela was apparently spotted in Toronto in the company of three people. The Sipapela team is also expected to visit some ten Caprivi exiles in Switzerland.

Caprivians at home and abroad are concerned about the clandestine visits of the councillor due to his confusing political standing. They believe that if it was a parliamentary mission, it would have been publicly known.

"Who is funding his trip; we are worried about our personal security since we are 'wanted' in Namibia and this is a possible plot to return us to Namibia by force," said a fellow councillor.

A reliable source also confirmed to Informanté that there is a notable presence of Casspir armoured vehicles in the southern part of Katima Mulilo, mainly the Linyanti and Sangwali area;

"People in Linyanti are complaining, asking why they are moving around. Yesterday (Tuesday, 8 November), the troops left the Casspirs at Linyanti and marched by foot to Lyubu-Lyubu. The vehicles are believed to have come from Grootfontein, but it is not known what security threats have been detected."

It has also been reported from the Dukwe refugee camp in Botswana that there are suspicious cars, mainly black sedans with Namibian personalised registered numbers, allegedly belonging to Namibian security officials dealing with the Caprivi Treason Trial (CTT). The cars are visiting the camp, presumably looking for some Caprivians who are 'wanted' back in Namibia for trial.

During last Thursday's (3 November) Caprivi Treason Trail in the Windhoek High Court, Judge Elton Hoff authorised a request by the state prosecutor who asked for leave to send an investigation officer to Botswana's Dukwe refugee camp to "get" the four leaders and bring them to Namibia for trial. The said leaders were identified as Mesias Mutonga Lutambo (Acting Secretary General of the United Democratic Party), Conrad Walubita (former Councillor for Congola Constituency), Francis Mushandikwe and Simunja Spalice (brother to former Deputy Minister of Defence, Victor Simunja). The Court was informed that a certain Mbinge was sent to Botswana to do the state work on 23 October 2011 but could not do much and thus the need to send a team believed to be consisting of three officers.

The Caprivian refugees have accused the Namibian authorities and the United Nations High Commission for Refugees (UNHCR) of collaborating and acting in bad faith. "On the one hand they are offering an olive branch to the Caprivi refugees to return to Namibia and promise that nothing will happen to them, while on the other hand, it seems they want to entice the blacklisted people to arrest them," says a Caprivian in exile on condition of anonymity.

Muyongo asks; "Why is the Namibian government scared? This is not the days of the Lubango dungeons where Swapo killed people. What kind of government wants to kill its own people?"

Informanté could not attain government reaction by the time of going to press.


Source: www.informante.web.na
http://www.informante.web.na/index.php?option=com_content&task=view&id=9035&Itemid=1
Support Caprivi Freedom
Fill out the form below to become a member of this site and receive our regular newsletter.