News and Information
---
Namibian Police Interrogations to recruit new state witnesses in the Caprivi Treason Trial Case.
January 24, 2011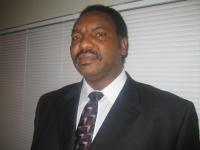 Caprivi Strip has become an Open Detention Camp as residents no longer enjoy their freedoms. We have of resent learnt that a panel of interrogators has opened an interrogation office at Bebi location in Katima Mulilo in early January 2011. Without naming names, it is important to mention here that quite a number of people were arrested, taken to this office and forced to undergo a process of brain-washing and forcing them to accept money (bribes) and in exchange help testify as State witnesses in the Caprivi Treason Trial Case. It has become so serious that police are sent on nearly everyday to pick people up from their villages for the panelís interrogations that would last for about six (6) to eight (8) consecutive hours without water or food.

We know that many people were subjected to this cruel and mental torture by the panel and the Namibian police. These poor and innocent Caprivians have done nothing to deserve such a treatment. For the past twelve years, the Namibian government have held Caprivians in their prisons without clear evidence to the charges leveled against them. They tried in the first place to intimidate and coerce friends, family members and relatives of the people in prison to testify against them, but that tactic was vehemently rejected by the High Court and the Supreme Court.

It is absurd for the government of Namibia to be playing cat and mice tactics on the issue of imprisoning Caprivians in their prisons. The Namibian constitution is very clear when it comes to Fundamental Rights and Freedoms and their enforcement, but the government of Namibia chose to ignore their constitution, that of the OAU (AU) and United Nation on Human Rights and Freedom. Since they cannot find any evidence of criminal intent against the Caprivians in their prisons, it could be wise to release them in time to curtail and prevent unforeseen circumstances as they have kept people in prisons for many years without fair trial.

The Namibian government should know that many have perished without trace and some died by poisoning while in custody. Their deaths were politically motivated by the power that be to try and silence the Caprivi Strip Case. This was and is an act that only people with small minds and dictators can perform because they do not care the consequences attached to it.

Coming to the crux of the matter, SWAPO and the Namibian government knew from the onset that Caprivi was and is not part of Namibia, hence, the merger between OPO and CANU in exile in Zambia and article 39(5) of the constitution of South West Africa, act 39 of 1968. All the people in the Caprivi want to see is the Namibian government taking a step to once and for all reach an amicable and logical conclusion to the Caprivi Strip Case and not subjecting its citizenry to torture and unnecessary sufferings.

Many people in the Caprivi now do not sleep in their village houses for fear of being picked in the middle of the night by police, bitten, harassed and tortured. They choose to sleep in the forest during the day and stay awake during the night prepared for the dangers to come. This has been the state of affairs in the Caprivi from 1999 to date, a situation not health but infringes on the privileges, rights and freedoms of people.

Arresting people without warrants of arrest from a competent court of law is in itself a violation of the law by such a body or police. Secondly, subjecting them to long hours of interrogations without their consent for six (6) to eight (8) hours is another violation of the law. When the Namibian authorities arrested Caprivians and put them in their prisons they never consulted these poor innocent Caprivians in their villages on whether or not they should arrest them. They should subject their informants and policemen who were involved in the arrest to such inhuman and degrading treatments as they are the one who put the government in the predicament it finds itself today. On the other hand government after the arrests was supposed to review the Case and either release or find a lasting solution to the imprisoned in time, but chose to punish them instead. The question is why bringing in people you never consulted in the first place?

The Caprivi Strip Case needs a political solution. If SWAPO government does not have anything to tie these poor Caprivians with, except treason which is political and whose solution is on a political table, they should face the Caprivi Strip Case head on rather than clinging to a straw even if they see and know very well that it cannot save them any purpose. No one is above the law in this world; should people of the Caprivi seek help elsewhere the Namibian government could loose lots of money for these atrocities.

Stop your barbaric actions on Caprivians and seek to find a lasting and logical conclusion to the Caprivi Case. Caprivians deserve better than that. We fought and died for our motherland both in the first exile and now. All Caprivians want is freedom and independence. We are not Namibians and never will; if given chance to exercise our right to self determination, Caprivi will be free and independent.

UDP Bulela Sicaba Sa Utwa!!!!

Chrispin Mutoiwa
UDP Secretary for Information
Mutrio@yahoo.com

Source: www.caprivifreedom.com
Support Caprivi Freedom
Fill out the form below to become a member of this site and receive our regular newsletter.