News and Information
---
Where is Caprivi African National Union?
November 5, 2010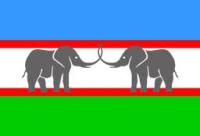 Where is Caprivi African National Union?
Commemorating the 46th anniversary of SWAPO-CANU merger
-----------------------------------------------------------------------------------

By Manja Tshamati

5 November 2010 marks the 46th anniversary of the controversial SWAPO-CANU merger. To begin, let me share with the audience this part of NamRights director, Mr. Phil ya Nangoloh's confession in a Sep 13, 2010 press statement:

"Having been myself a junior PLAN officer in the reconnaissance detachment between 1974 and 1975, I know that atrocities (such as torture, execution and enforced disappearances) have been committed against, among others, Caprivi African National Union (CANU) followers."

This part of the confession match well with stories I heard, that SWAPO PLAN fighters used to roundup CANU members killing them in cold blood and claim that they were shot by the enemy (South African troops) or that they (CANU followers) were witches. Hence, CANU must be located in Namibia (or in SWAPO) so that it can follow up these stories formally, for reconciliation and harmony.

As background, CANU was formed (as a national political party) in 1963. Late Brendan Kangongolo Simbwaye was elected president, Albert Mishake Muyongo elected vice president, and Mr. Albert Zakaria Ndopu as the Secretary General.

Brendan Simbwaye met SWAPO leadership in Lusaka (Zambia), which proposed a merger with CANU and he declined. When he came back home, he narrated the proposal to his comrades but unfortunately he was later arrested.

Muyongo went to Lusaka where he also met the merger proposers, SWAPO leadership and was persuaded by Mr. Nalumino Mundia – a Zambian, and Dr Kenneth Kaunda to accept the proposed merger. Fortunately or unfortunately, the merger agreement was signed on the 5th of November 1964 in Lusaka, by Mr. Albert Mishake Muyongo and Sam Nujoma.

The first paragraph of the above said merger agreement at my disposal reads: "We the undersigned members of South West Africa Peoples' Organization (SWAPO) and Caprivi African National Union (CANU), do hereby declare that, for the interest of our struggle of our two peoples and freedom and independence of our fatherlands, Caprivi strip and South West Africa, CANU and SWAPO do hereby unite as one organization in a different name."

But then, where is CANU at this 46th anniversary of SWAPO-CANU merger? I may know just a little, let us read tips of what some people (with doctorates) know about SWAPO-CANU merger.

According to Peter H. Katjavivi, in his 1988 book, a history of resistance in Namibia, CANU believed that it co-existed in its own right and was working in alliance with SWAPO but in practice CANU members were absorbed into SWAPO. The issue was not resolved. It caused troubles in the mid-1960s and later, in 1980 Muyongo was expelled for having revived CANU as a splinter group.

Dr Bennett Kangumu (a historian) in his article to informantee dated 22 March 2007 wrote: Whether SWAPO scraped the merger with CANU in 1980 with the expulsion of Muyongo is also unresolved in historical discourse.

Dr Albert Kawana, responding to calls for a dialogue on the SWAPO-CANU merger early October 2010 in the Caprivi Vision newspaper, said: "It was in 1964 in the liberation struggle that my homeboy, the late comrade Brendan Simbwaye who was the leader then with other veterans like Greenwell Matongo agreed to fight for the same cause hence the merger of the two parties, CANU and SWAPO. It is utter nonsense and they are the same people who called for that unity between parties. CANU was not swallowed as they are alleging rather they are confused as failed politicians and should go back to history..."

The accounts above show the nature and gravity of confusion, generating a need and anxiety to locate CANU in the present-day political life. This old confusion must be washed out whatever the psychological or political cost.

Mr. Muyongo maintains that reviving CANU was necessitated by failure of SWAPO to implement the terms and conditions of the merger (i.e. unite as one organization in a different name) and discrimination of Caprivians in scholarships, leadership, and other privileges by SWAPO.

My theory suggest that CANU as an organization is in exile with Mishake Muyongo and his followership since United Democratic Party (UDP) took the aims and objectives of CANU and continue to defend, and struggle to achieve, these aims and objectives. This theory is in direct contradiction with any theory that may suggest that CANU is in SWAPO as per the merger because sufficient evidence shows that 1) the agreement was misunderstood by one of, or by all the signatories, 2) the agreement was dishonored by SWAPO and then, 3) the agreement was abandoned by both, and so 4) CANU remained alone, almost completely destroyed.

I believe, at some point in 1980, SWAPO executive committee must have discussed what to do to CANU as an organization or to its people after the revolt and the expulsion of Mr. Mishake Muyongo. If a discussion of such nature took place, I suggest that the resolution (even if it was to exterminate) must be published for it to be the basis of questions and answers concerning the whereabouts of CANU, or its status wherever it is.

However, if there is any theory that suggest that CANU is in (or alongside) SWAPO, there is need to provide formal documentation or reference (except the dishonored agreement) to support this theory. We must believe in Dr Katjavivi that the issue was not resolved in the mid-1960s, and then acknowledge the fact that it has never been resolved to date.

In Africa, questioning about a 46 years old agreement is perceived as madness, those who question, as failed politicians. Let us be mindful that generations will keep on asking. Caprivian elders must consciously tell their children about CANU as part of the political history of native Caprivians.

I therefore, challenge SWAPO (1980 leadership), Prince George Mutwa Moraliswani (one of CANU initiators), Mr. Zakaria Ndopu (first CANU secretary general), and those who know better, to falsify my theory and suggest a better theory and evidence of where CANU is.

I am interested in the details of CANU dissolution, and/or whether these two acronyms SWAPO and CANU can publicly be used interchangeably. Besides, as SWAPO is about to elect the next (3rd) president 46 years after the merger, CANU's (formal) status alongside or in SWAPO must be defined. I end this article by asking the main question again, where is Caprivi African National Union?

Source:
Support Caprivi Freedom
Fill out the form below to become a member of this site and receive our regular newsletter.