News and Information
---
The Systematic Killings of Caprivian Political Prisoners by the Namibian Government.
June 5, 2010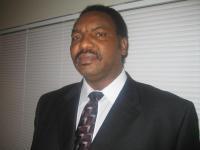 During the SWAPO and CANU exile of the sixties to the eighties, SWAPO under Mr. Nujoma had a plan and strategy to eliminate the Caprivian leadership. Many Caprivians died mysteriously but the death of a renowned PLAN commander late Mr. Greenwell Matongo did not go unnoticed. People need not be told of these stories even if the Namibian government once said talking about them is to open healed wounds. It is only God who gives life and takes it at will. When you take somebody's life you seem to take God's place to judge men. A killer if left scotch free to loom around will kill again. Many organizations including the NSHR documented the past and present SWAPO's systematic killings of its people including Caprivians as an issue that needed the International Court of justice (ICJ) to intervene and once and for all put away these Namibian Political assassins from the face of the earth.

On April 28, May 23, and May 28 three deaths of Caprivian Political prisoners were reported to have taken place at the Windhoek State Hospital under custody and SWAPO government's watch. All the deceased died complaining of chest pains. How on earth can it be that all of them had similar cause of death? SWAPO has stricken again. History is a better teacher and without doubt we know for a fact that the Namibian government under SWAPO is behind the killings of these innocent Caprivian Political prisoners. From 1999 to date the death toll in the Namibian prisons is said to be at eighteen (18) persons, a number very high given the number of Caprivians in the Namibian prisons. These are politically motivated assassinations taking place right now in the Namibian prisons, a barbaric act of political cowardice by a government that has but no facts to prove to the world that Caprivi and its people were and are Namibians. The Caprivian leadership is but ready to sit around the table with the government of Namibia to find a lasting solution to the Caprivi Case, but the Namibian government seems not to like the idea. The SWAPO leadership knows as well as we do that they harbor communism ideologies and that they were forced to govern democratically, a system they despise. They are wolfs under a ship skin, in other words democracy in Namibia is there as a show case to find support from the international community, while in reality they do not practice what they preach.

It was on record that the government of Namibia once mentioned that Mr. Muyongo does not want peaceful solution to the Caprivi Case, a claim proved false as he was and is prepared to sit around the table with SWAPO government of Namibia. It was also on record that Mr. Muyongo, Chief Boniface Mamili and others including the late Richwell Matengu had in 1998 gone to Pretoria to seek guns from a businessman by the name of Zimmerman. This was a well crafted (planned) plot to see Mr, Muyongo out of politics, by the Namibian government and their informant or source late Mr. Muituti and Zimmerman worked but the case was not true as it was reported.

Truth is that Mr. Muituti and Zimmerman were government informants. They came to chief Mamili at that time to tell him that Zimmerman was a businessman in South Africa and was prepared to give support in terms of agricultural equipments and money to develop the Caprivi. The chief was convinced to go given the poverty the people of the Caprivi experienced then and now. The chief not trusting the late Muituti invited Mr. Muyongo to this Pretoria trip. In Pretoria it was discovered that Mr. Muituti had his own group and the Chief and Mr. Muyongo had their own group. Mr. Zimmerman when he saw Mr. Muyongo became angry and the meeting lasted for about five minutes. In that meeting the late Mr. Muituti had a tape recorder that he handed to the government of Namibia and nothing incriminating was found on that tape because nothing at all was discussed.

Today the Namibian government has politically assassinated Mr. Matengu and others for being one of the members who went to Pretoria with Chief Mamili and Mr. Muyongo in 1998. Eleven years has passed while Caprivians are held and detained in the Namibian prisons. These are political prisoners who want self determination leading to the total independence of the Caprivi. They have done nothing wrong to Namibia but want their country back.

Eleven years ago, Namibian attacks including willful, and indiscriminate killings, complete economic and social suffocation, and mass destruction of housing and agriculture, culminated in full scale invasions of Caprivian villages that killed hundreds of civilians. This was followed by the statements by former Namibian President Sam Nujoma referring to Caprivian Leader Mishake Muyongo as the "enemy" and speaking of the need to "wipe out Caprivian secessionists everywhere they exist". This was and is now still being implemented as victims to such destructive words are seen by all but the international community.


The Namibian civil society groups once warned that Namibia's freedom to act above the law would severely undermine chances for a just and lasting peace. After more than two decades of Namibian occupation, ethnic cleansing, and divide and rule, we call for the international community not to wait for massacres on the scale untold; the time for action is now. Now is the time for global civil society to use the momentum it has generated and the ethical integrity it has demonstrated to forcefully demand immediate action from governments to end the Namibian occupation of the Caprivi Strip. The fate of the people of the Caprivi is at stake. The SWAPO government of Namibia has a reputation of killing its own people as they did in their self innovated dungeons in Lumbango, Angola. All these killings perpetrated on Caprivians are politically planned to reduce and silence Caprivians from exercising their right to fight the forced occupation of the SWAPO regime in the Caprivi. SWAPO government should not and must not force to govern Caprivians against their own will. We are not Namibians but proud Caprivian nation. As a people we request the international community to come to the rescue of Caprivians being murdered while in custody in the Namibian prisons and in the Caprivi as Mr. Nuyoma bought guns with silencers to eliminate the Caprivian population.

It is against this background that we fear more deaths planned to come. We lived with SWAPO and we know what they are capable off. We therefore call upon the United Nation, those who oppose forced occupation, ethnic cleansing, genocide, and war crimes. Who are committed to justice and peace, who are willing to speak truth to power, to:

1. Continue and intensify your activities as part of a sustained and systematic campaign to end the forced occupation, ethnic cleansing, genocide, and war crimes in
the Caprivi Strip and to support the legitimate rights and aspirations of the Caprivian people.

2. End the Caprivian sufferings by allowing a United Nations organized referendum for Caprivians to decide their fate.

3. Force Namibia to release all Caprivian Political prisoners to participate in the referendum.

It is time for immediate and direct action, as the pattern of oppression and brutality that we have experienced over the past 11 years has moved towards a disaster whose consequences we can only begin to imagine. In this dark hour of suffering and determined resistance on the part of the Namibian government, we are sure that the worst is yet to come, but we are equally sure that, with the support of global civil society at this crucial time, peace and justice will prevail. Let us sound a warning that you once escaped arrest, detention, and trial by the International Court of Justice (ICJ), one day you will run out of luck when it is too late and then you will realize and feel the sufferings Caprivians have gone through all these years past and present.

UDP BULELA SICABA SA UTWA!!!!

Chrispin Mutoiwa

UDP Secretary for Information

Mutcrio@yahoo.com

Source: www.caprivifreedom.com
Support Caprivi Freedom
Fill out the form below to become a member of this site and receive our regular newsletter.