News and Information
---
CAPRIVI CASE, UNITED DEMOCRATIC PARTY'S PERSPECTIVE:
March 8, 2010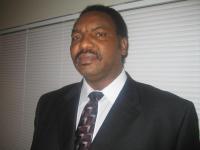 CAPRIVI CASE, UNITED DEMOCRATIC PARTY'S PERSPECTIVE:

Caprivi should be a country where the citizens cherish the ideal of a democratic and free society in which all persons regardless of their creed, color and origin live together in harmony and with equal opportunities. Despite being a nerve center that connects the SADC region, the country has seen no development since the independence of Namibia. Instead, the Namibian government employed the apartheid tactic of divide and rule to suppress and oppress the people of the Caprivi. It is from this background that we say no to all forms of oppression, suppressions, and repression.

The country during the apartheid regime had one big hospital (Caprivi General Hospital) and clinics at nearly every school. It had qualified and capable doctors, nurses and community based healthcare programs that were targeted to be closer to the people in order to better serve the community. There were vehicle ambulances that were used to pick the sick from their villages around the country to the hospital. Today the hospital has been degraded that nearly all services have been transferred to Rundu, leaving the people of the Caprivi to die even from a simple illness. Instead, Bicycle Ambulances have been introduced in the Caprivi. Are we now going back to the Stone Age? That is an embarrassment to the world.

We had like eight senior secondary schools; Caprivi Senior Secondary School, Kizito, Ngweze, Simataa, Mayuni, Sanjo, Mafwila, and Mavuluma. Despite lack of other resources like libraries, all these schools including primary schools were equipped with exercise and textbooks for every student. With these materials student results were encouraging. Today, the opposite is true in that senior secondary schools were downgraded and most schools if they have textbooks, they are to be shared among students. Educate the mind and the rest will follow. What have been left are ghost schools and a calculated type of education curriculum aimed at depriving the functional education to the Caprivi.

Agricultural Sector, this area since the Namibian independence, has seen no development whatsoever. We used to have animal husbandry where students that were interested in this area of study, more especially from Caprivi State School used to go and learn. There used to be trade school where Caprivians used to learn Carpentry, Brick laying, and Engineering, etc. Although some of the good projects were stopped before the Namibian independence, partly because Conrad was chased from the Caprivi before completing his good intention for a better Caprivi. That type of education is what is required in the Caprivi. The land in the Caprivi is not for grabs, it belongs to the people. What they need is material support in terms of equipments and money and then Caprivi will become the breadbasket of that part of the world. Meat-co in the Caprivi benefits Namibia and not the people the business was intended for, the Caprivains.

Regional Council, Caprivi has a governor elected by the people to oversee on behalf of central government, all things happening in the area. But when it comes to planning and development this body is paralyzed by SWAPO government. Whatever or how good their plans might be is only to be thrown in the trashcan (dustbin). In other words is just there to show to the world that Namibia is democratic, while it does not practice what it preaches. What other regions have is every year's budget that goes for, if not, all sectors in the region in terms of priority. Whereas in the Caprivi if any development, could be that of emergence food relief for flood victims which at one time saw the former governor Bernard Sibalatani and chief executive Raymond Matiti being suspended because they left the food to rote in the warehouse.

Town Council, from the time of the late Mr. Lisho to today good ideas and plans have been suggested to central government but reach deaf ears. Requests of money for projects intended to develop the town were and are still being shoved under the SWAPO government's desks. This move was and is intentional to see Caprivi down trodden to the ground. The same money that the people of the Caprivi pay for electricity, rent, and water is being transferred to develop Ovamboland. Millions of money accrued from water, electricity, and rent every month is sent but nothing comes back to develop the Caprivi. One could say why paying for such services but when or if broken you have to fix it yourself? The question is where are we going countrymen?

There is no single tarred road except the Trans Caprivi highway. That road is not development as it just passes through the Caprivi to connect with other SADC regions, and was not intended for the Caprivi. Since independence no growth point has seen any development except for Ngoma border post where they built a few houses for the workers.

For those who had interest in politics during the apartheid time through 1998 when Mr. Muyongo, Chief Boniface Mamili, and all others left the Caprivi into exile would concur with us that SWAPO never won the 1989 elections. But struck a deal with the oversee of the elections then (1989) to be allowed to govern, and in exchange help to see that cadre voted into power in his country, an agreement that was realized in Europe some years back. It was clear that the number of ballot papers (people who voted) exceeded the number of registered voters. Secondly, when the Electoral Commission realized that the number of voters for the DTA has surpassed that of SWAPO, they switched off the lights and brought in their own Ballot Boxes. These self-voted ballot papers saw the number of counted voters to double the number of registered voters. This was not challenged in court but this marked the beginning or an Era of forced governance in Namibia. What happened in this recent election that had the result not announced until about a month is one such an example that in Namibia there is no fare elections, and let alone democracy.

We would like to remind all Caprivians at home that Caprivi is for all Caprivians; Mafwe, Masubia, Mayeyi, Mambukushu, Matotela, Makwengo, etc. This diversity makes us a proud nation. We belong together, and what hurts one hurts all. The United Democratic Party belongs to all Caprivians who sympathizes with the cause of liberating the country. We appreciate and thank all peace loving people including Mr. Lukato who came in the open talking about issues affecting the Caprivi and its people. It is a good start in the right direction, and please continue in your endeavors fighting for your motherland. As for Joseph Muchali, he is a Caprivian. The United Democratic Party (UDP) is there to help all Caprivians disabled or temporarily able bodied people as long as they are Caprivians. He (Muchali) is in a better position to tell everyone as to where he belongs. Our Party President Mr. Muyongo once mentioned that the train to freedom is slow and bumpy but it shall reach its destination.

Time is now for all of us to join forces and denounce SWAPO's oppression and all its forms of repression. Caprivians wherever you are, be it that you are a minister, academician, an ordinary worker or lay-men. Stand up and fight for your freedom and rights for self determination leading to total independence. For a decade now our fellow countrymen have been imprisoned in Namibia without fair trial. Many of them were poisoned and died an induced (forced) death from the hands of the SWAPO government. These were and are your sons, brothers, fathers, and relatives suffering in the hands of this black neo-colonialism. It pains when these repressions are being exercised by a black man who had undergone the same road to freedom, and wants to curtail others from achieving such freedom.

We need not a piece of land from Namibia or do we have anything to do with Namibia and its dirty politics. What we want is the Caprivi in its entirety from Mukuvi to Impalila. Put differently, Caprivi shares borders with Zambia, Angola, Namibia, and Botswana. This part of the world is what Caprivians and the United Democratic Party (UDP) is fighting for. Our struggle for the liberation of our motherland the Caprivi will continue even if the entire UDP leadership perishes, and we do not think that God is so cruel like the minds of the SWAPO regime. The generational torch has been lit and its destination is the Caprivi Zipfel.

Namibia owes its citizenry an explanation as to why Caprivians are fighting for independence and why this long trial on the Caprivi case does not come to an end, and it is up to us Caprivians to rally against this type of oppression. The ruling of judge Hoff on Monday ( 03//01/2010), declaring all of the statements to be inadmissible as evidence is what justice should all be about, and that is fairness. However, justice delayed is justice denied. Freedom comes but with sacrifice and the question is, how many Caprivian lives do we want the SWAPO regime to take? Caprivi was and has never been part of Namibia. It was annexed to Namibia in 1999 when already Caprivians were in exile fighting for this country. To us that bill of 1999 which came into law in 1999 does not apply to the Caprivi. It should be noted that Namibia rejected this country citing remoteness and that it was too far from Namibia. Why clinging to it now?

We appeal to all peace loving countries, Human Right Organizations, and Church Organizations all over the world to look and mediate into the Caprivi Case. The leadership of the United Democratic Party (UDP) is prepared to sit around the table with the SWAPO government and decide the fate of Caprivians. We believe negotiation is the only path through which an amicable and lasting solution can be reached in the Caprivi case.

UDP, BULELA SICABA SA UTWA!!!!

CHRISPIN MUTOIWA

UDP Secretary for Information
E-mail Address: Mutcrio@yahoo.com
www.caprivifreedom.com

Source: www.caprivifreedom.com
Support Caprivi Freedom
Fill out the form below to become a member of this site and receive our regular newsletter.