News and Information
---
Use of Caprivi fertile land needs extreme caution
March 25, 2009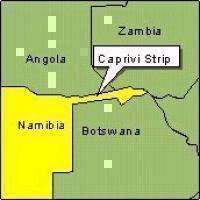 -EDITORIAL -

Use of Caprivi fertile land needs extreme caution

The allocation of 300,000 hectares of land by traditional authorities in the Caprivi Region for the cultivation of the Jatropha plant, scientifically known as Jatropha gossipifolia, for the production of biofuels should be welcome news in a region that urgently needs an injection of investment.

While this project should be welcomed with opens arms, we would like to caution from the on start that this should not turn out to be like one of the many failed projects that were started by Government working together with private investors that soon fizzled out - or never even took off at all.

Here we would like to mention the failed Egyptian Pidico agriculture project which never really took off years back because of infighting about whose land had been allocated for the project.

This time around we are cognisant of the fact that every Khuta has allocated some hectares of land for the production of Jatropha.

Bukalo has allocated 10,000 hectares, Linyanti 30,000 hectares, Sangwali 20,000, Kongola 60,000, Sachona 30,000, Ihaha 100,000 and Mutikitila 50,000 hectares, all for the cultivation of this plant whose seed can be turned into biofuel to power agricultural machinery, among its many other uses.

In essence this is communal land which ought to be use for the good of the people. The land has been allocated to LL Biofuel Namibia which is the brain child of LL Diamond, a company that not too long ago was embroiled in labour tensions for underpaying its workers.

We do hope that similar unfair labour practices will not surface in the biofuel project.

Considering the scarcity of fertile land in the Caprivi, land which should otherwise be used to resettle those perpetually afflicted by floods, we would like to advise that the Jatropha project, first and foremost, benefit Caprivians who have been indirectly side-lined by the allocation of this communal land.

Secondly, should there be lucrative spin-offs in the future, these should go to the region and to the country as whole.

In fact if this project is handled properly the Jatropha, could be used to eradicate poverty in the Caprivi Region as people will be afforded the opportunity to earn an income instead of trying to eke out a living from otherwise unproductive land.

But now that the allocation of land has been done, the next question is what exactly is Jatropha. Not many people know about this plant despite it being an uncommon plant in this part of the world. From our research, which is a lay personís research, we are made to believe that it has medicinal properties and has been used by herbalists in treating malaria and other ailments.

People do need to know what Jatropha is and what they stand to benefit from cultivating it. It is definitely not a food and thrives in poor sandy soils and hence the emphasis of not allocating fertile lands for such a project.

Scientists who have researched Jatropha say that its seed has 35.8% crude oil of iodine value 107.25, 13.40% protein, 9.25% fibre, 30.32% carbohydrate and 6.0 g/kg saponins.

In the Gambia for instance, Jatropha oil has been used to replace candles, wood for cooking and diesel for generators and car engines. Jatropha oil is also used in the making of soaps and mosquito repellents.

Such uses of Jatropha if applied to Namibia will certainly propel the Caprivi Regionís economy to greater heights and the country will definitely reduce its fuel bill.


Source: Caprivi Vision
Support Caprivi Freedom
Fill out the form below to become a member of this site and receive our regular newsletter.