News and Information
---
Diamonds in Caprivi
November 11, 2008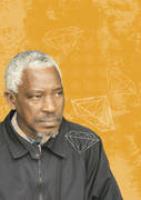 Diamonds in Caprivi

At the age of 68 and after ten years in exile, Mishake Muyongo still harbours hopes of returning to an independent Caprivi

Separate lives

He receives his social pension every month. His children have Danish friends and speak the language fluently. And he himself says he spends his days leading a political party in his home country.

Despite being one of many refugees in Denmark, Mishake Muyongo is easy to find. You look at his party's homepage on the Internet and his telephone number appears. He does not have to think twice before agreeing to an interview with insight. He only he wants to make sure that the journalist is Danish and has no secret objectives. Twice during his nine years in Denmark people have been sent to murder him, he later claims during the interview.

The interview takes place in a shopping mall in Lyngby - a quiet town on the outskirts of Copenhagen. "The centre of Copenhagen has become too dangerous", he says, referring to recent incidents involving biker groups and immigrant gangs apparently fighting for control of the drug trade.

But in Lyngby life is quiet and Muyongo enjoys living in the family's semi-detached house close to a well-known wildlife park. It has none of 'the big five' as the Caprivi does but it has Danish deer and every Sunday many people from Copenhagen are there in numbers to enjoy the natural environment.

Just before the interview, Muyongo had to go shopping to find a birthday present for a friend of his six-year-old son. Running is not unfamiliar to him, as he also plays football with the son. "He is a very active-oriented guy, and I have to run," Muyongo adds, saying this is the reason he has lost weight since moving to Denmark.

He also has a daughter aged 11, who speaks fluent Danish and sometimes serves as an interpreter for her dad, because the pronunciation of the Danish language is so difficult. "Reading Danish is not a big problem. And I can understand people if they do not speak a strange dialect. We watch the Danish news every day to follow what is happening, and my little girl will tell us if we miss something in the understanding," he explains proudly.

Muyongo's wife works as an accountant. The wife of his cousin, Chief Mamili (61), who lives ten minutes walk from Muyongo's house, also has

an income. "His wife is also working, so people survive. It is expensive in Denmark but we manage," says Muyongo.

Chief Mamili came to Denmark with his wife and three children. The oldest son is now 27, and he has married a Caprivian who lives in Finland. A few weeks ago she gave birth to twins and Chief Mamili is now a busy granddad.

Although he considers himself "to be one of those lucky persons who are benefiting from the welfare system of Denmark", Mishake Muyongo sometimes cannot sleep at night. "I am thinking of my people and how they are suffering. But soon I will go back", he says.

Muyongo in context

Who is Mishake Muyongo?

In May 1999 Denmark accepted Mishake Muyongo as a political refugee. Four months later the hitherto unknown Caprivi Liberation Army (CLA) launched several attacks in and around Katima Mulilo in which at least eight people were killed. In the following days Muyongo issued a statement saying that the attacks were "just the beginning". However, a security clampdown in the Caprivi appeared to neutralise the CLA and they have not been active militarily for a number of years. Since 1999 Muyongo has continued to live quietly in Copenhagen, although he issues regular statements and comments through the United Democratic Party (UDP) website.

Muyongo has had an extremely chequered political career. He co-founded the Caprivi National Union (Canu) in 1964. Canu merged with Swapo soon afterwards and in 1970 Muyongo emerged as Swapo Vice-President. He left the movement in 1980 after being accused of trying to revive Canu as a separate entity. He subsequently returned to Namibia and founded the UDP in 1985. The UDP became part of the Democratic Turnhalle Alliance (DTA). Muyongo participated in various interim governments (seen internationally as proxies for South African rule) until independence. In 1991 he was chosen as President of the DTA and became leader of the official opposition. However, in 1998 the DTA expelled him after it became clear he was spearheading a separatist movement in Caprivi. At the time, he claimed that Canu and Swapo agreed, during the fight for Namibia's liberation, that Caprivi will become an independent state. Swapo has dismissed Muyongo's claims. Fearing arrest, he fled into Botswana in October 1998.

Since his arrival in Denmark, the Namibian government has talked of extraditing him to face charges in connection with the 1999 CLA attacks. However, little progress has been made in securing his return to face trial, mainly because he is recognised as a political refugee by the United Nations.

Muyongo's claims:

In his interview Muyongo makes a number of claims about the Caprivi. Perhaps his most serious is that the population of Caprivi has been reduced from 250,000 to 150,000 since 1998. In fact, the 2001 national census showed that Caprivi's population was 79,826, so Muyongo appears to have his figures badly wrong. He also alleged that 12 Caprivian prisoners had been killed while in custody in Namibia. Twelve of those accused of treason have died in custody since 1999, but the deaths have been attributed to natural causes.

Other claims also appear to be exaggerated or false, such as the UDP having 85 percent support in the region. The party was banned in 2006 when it started to campaign in Caprivi - since then it has maintained a very low profile. At the last National Assembly election in 2004, Swapo won 68 percent support in Caprivi.

Muyongo alleges that attempts have been made on his life while living in Denmark. No evidence of that has been provided.

What the Namibian government says:

insight approached Minister of Justice Pendukeni Iivula-Ithana for comment on Muyongo's warning about exploration for diamonds in Caprivi and other business investments. She said: "The Caprivi region is part and parcel of the Namibian territory. Wherever there are minerals, companies are free to explore and invest as long as they have followed the right channels. Why should people be threatened? He is a rebel who has fled this country and is not governing Caprivi. His threat is an insult to the integrity of this government from someone who is not even in the country. He is just wasting his breath."

Asked whether government was still seeking to put Muyongo on trial, Ithana said: "Obviously Muyongo was the ring-leader of the treason. The government wants to prosecute him."

"We have a lot of diamonds"

Caprivi separatist leader Mishake Muyongo speaks to in insight in Copenhagen

You arrived in Denmark more than nine years ago, and your smallest child was born in Denmark. What do you consider yourself? A Namibian?

MM: No, I am a Caprivian. I want to go back to Caprivi and I will go back to Caprivi. Not the Caprivi under Swapo - under the Namibian government, but to a free Caprivi. I will definitely go back.

But how could an independent Caprivi exist on its own? It does not have much wealth?

MM: Caprivi is a very rich country. Don't make any mistake about that. There are a lot of things in the ground. It is very rich. If it gains independence and the minerals are exploited properly we have nothing to miss in the Caprivi. We have all the minerals that people will want. We have a lot of diamonds.

Is any company extracting now?

MM: Any company that will go in now under the Swapo government will be making a mistake. Because the Caprivian people are not in control and the resources are going to be used to enrich Namibia and not the Caprivi. We are watching the situation. If somebody will try I feel sorry for that company. I am not sure how the Caprivian people will take it. When I was still there Sam Nujoma brought in an Egyptian company to try to do some agricultural work in Caprivi. We stopped it. At that time they were not able to pick the wind - what was the trend of thinking of the people? Their mentality is to solve problems by force.

How do you think the minerals could benefit everybody in Caprivi?

MM: When you extract minerals in a certain area, you must make an agreement on how you divide the resources. Caprivi could be a paradise on earth for everybody. We want to get profit to develop the Caprivi. One thing must be put in mind: The Caprivian interests. It can work very well. Botswana is doing it well. They have diamonds and gold like in Caprivi. I know the resources and I even know where they are. The diamonds we have in Caprivi are very good.

When do you think you can go back?

MM: To Caprivi - soon. The Caprivi that was there before Swapo is not the same that is there today. The small infrastructure that was there at that time is now completely destroyed. They used to have strong gravel roads. Now I am told that they are gone. The hospital is a monument. My first born works there, she is a nurse so I know. We used to have a dairy. Now I am told it is closed completely. The people are down flat on the floor. This situation is inviting us to work hard, and I only hope God gives me some more life."

How can you influence events from here?

MM: I have a political party. Last year Pohamba went to Caprivi and he got a very bad reception. People didn't go to his meetings. The Governor told him the truth that people here only recognise the UDP [United Democratic Party]. That was when he banned the UDP. But in Caprivi 85 percent of the people are with the UDP, and the only thing he has done (by banning the party) is to ask people go underground.

I have party members in the United States, in Botswana, in Finland and inside. The majority of our party members are inside. We have a full-fledged party structure.

How do you organise from here?

MM: Ah, a modern world - so many ways of communication. I sit by my computer every day

communicating with the people. I write things and post them on my website. I write a lot of pamphlets that are sent out. Lots of newsletters. I also write up reports for the UN.

Also my cousin Chief Mamili [also living in Denmark] is very much in touch with his own people. He is the only recognised chief by all the Caprivians. He also has a computer and sometimes he calls me and says: 'There are just two many messages. What can I do?' We are very much in touch with the events in Caprivi. We know what is happening and we have a lot of families in that place.

Most people want to live in peace - also in Caprivi. Do you think you can find a peaceful solution?

MM: Everybody wants peace. I am a very peaceful person. An opportunity will be offered to the Namibian Government to resolve the issue of Caprivi peacefully. If they fail we have international courts. We are going to use all peaceful means.

Why do you think the International Court of Justice would take your side?

MM: You can just look at the history of Caprivi. It has never been part of Namibia and had just been administered separately together with Namibia. I cannot sit here and do nothing. We are giving the government the opportunity now. Either they negotiate or - if they say no - we go to the court. They will lose it straight.

Why did you wait until now if you are so sure you will win?

MM: I had to organise to find a country that is able to take my case to the International Court of Justice.

Who will do that?

MM: I am not going to reveal now, but I have managed to find a country that is prepared to do that. They have agreed to take the case to the International Court of Justice if the Namibian government refuses to negotiate.

Are you ready to go down there [to Namibia] to negotiate?

MM: [I'm] Not going down anywhere. I can negotiate here in Europe. I am prepared to meet them anywhere apart from Namibia. Namibia - over my dead body. I will never go back there again.

Are you afraid to face trial [for treason]?

MM: Trial for what?

Your fellow party members are facing trial in Namibia.

MM: That is not a trial but political torture. They have nothing against them. If somebody says: 'I am not a Namibian but a Caprivian'. Is that a crime? Until now 12 have died in prison. Poisoned, some of them shot. They mix cement with their food, so that they can die. They hope that they can intimidate Caprivians, but instead they are strengthening the Caprivians. They just try to suppress the freedom movement of Caprivi. But we want to be free, finished. Peacefully we want to be free.

But there is a saying that if somebody cannot give birth peacefully you can use a caesarian.

A free Caprivi will be a very small country. How many people are we talking about?

MM: When I left, the population was 250,000. Now I am told that there are not more than 150,000.

Why less?

MM: If the UN gets into Caprivi now I would tell them where to find mass graves in West Caprivi. They (Swapo) have committed so many crimes against the Caprivians.

That is a very serious accusation. Do you have any proof?

MM: I know where the graves are. If you want to know you can ask the National Society for Human Rights.






Source: www.insight.com.na
http://www.insight.com.na/index.php?id=28&tx_ttnews[swords]=Diamond%20in%20Caprivi&tx_ttnews[tt_news]=700&tx_ttnews[backPid]=31&cHash=afe90471e0
Support Caprivi Freedom
Fill out the form below to become a member of this site and receive our regular newsletter.