News and Information
---
Red Cross seeks N$10 m for flood-affected Caprivi
March 29, 2007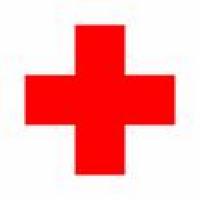 Red Cross seeks N$10 m for flood-affected Caprivi

STAFF REPORTER

THE International Federation of Red Cross and Red Crescent Societies has appealed to the international donor community to donate N$10 million to support the Red Cross Societies of Zambia and Namibia to help Zambezi River flood victims.

The International Federation aims to assist 1 000 households in Zambia and up to 3 000 households affected by the floods in the Caprivi Region.

However, in the same appeal document posted on the Internet on Friday, it stated that 1,4 million people in Zambia were affected.

The Zambezi River level has dropped by 1,3 metres within a week and was measured at around 6 m at the start of this week.

Recently, the Namibian Government made N$10 million available to help flood victims.

The Red Cross operations in Namibia and Zambia "seek to urgently assist the affected communities with relief materials, temporary shelter, blankets and other food and non-food items", the appeal says.

"It also seeks to ensure access to adequate safe and clean water and sanitation facilities for the affected families.

Floods have increasingly become recurrent especially along the main Zambezi River valley.

"The meteorological department in Zambia has warned that there could be more rains in March and April which may worsen the situation," the appeal continued.

"The situation there is very serious and needs urgent attention," said Farid Abdulkadir, the International Federation's Regional Disaster Management Co-ordinator in Southern Africa.

According to an assessment conducted by the Red Cross Societies, about 1,4 million people have been affected in 41 districts (in Zambia).

"The floods have damaged houses, water supply and sanitation facilities and economic infrastructure such as bridges and roads, which have made the areas inaccessible," according to Charles Mushitu, the Zambia Red Cross Secretary General.

"More people are likely to be stranded as the water levels continue to rise."

In Namibia, four constituencies - Kabbe, Katima Rural, Linyanti and Kongola - are most affected.

Government has evacuated people to higher ground whilst others moved to temporary safe areas in the same area.

Some families had already taken their cattle and families to higher ground, especially those living close to the river and the nearby flood plains.

"The situation is deteriorating, as many villages, fields, cattle and boreholes have been submerged, and people are living in harsh conditions without shelter, food and safe drinking water," said Razia Essack-Kauaria, the Secretary General of the Namibian Red Cross.

"The roads in the flood plains are no longer passable."


Source: www.namibian.com.na
http://www.namibian.com.na/
Support Caprivi Freedom
Fill out the form below to become a member of this site and receive our regular newsletter.